It is integral to spot and identify venomous snakes.
Different misdemeanor charges have been filed against a North Carolina man whose snake escaped and terrorized the neighbor for so many days. A Raleigh man will reportedly face 40 charges for keeping a zebra cobra and many other venomous snakes in the basement of his parent's house.
The cobra was caught about one mile away from his house by North Carolina animal control officers. Before it could be captured, officials had warned people who saw it to stay away and call 911 right away. They said that it might cause problems and could bite anyone.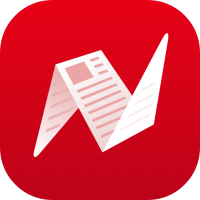 Don't Keep Snakes at Home
If you live in North Carolina, you should never keep one or more venomous snakes at home. This recent incident of the Raleigh man proves that legal action may be taken against anyone who doesn't inform officials or police about the snakes.
A misdemeanor charge says the man had not bothered to tell police about the escape of the snake. It is required under state law. He is currently facing 36 misdemeanor counts for keeping various poisonous snakes in containers and improper enclosures.
North Carolina authorities have not given any statement on when was the snake escaped. On the other hand, Anna Felts, the attorney of this man, says that her client is too upset. The man has said sorry for his behavior and understands that a loose zebra cobra could harm anyone.
When the house was raided the previous week, police found 75 snakes. Some of which were venomous, while others were harmless.
Spot and Identify North Carolina's Venomous Snakes
Even if you don't keep snakes at home, it is integral to identify or spot them to ensure your protection. There are six types of venomous snakes in North Carolina: Copperhead, Cottonmouth (water moccasin), Eastern diamondback rattlesnake, Pygmy rattlesnake, timber rattlesnake, and Eastern coral snake.
Copperhead snakes are commonly found in North Carolina. They are brown in color and have hourglass-shaped patterns on their bodies, which look like a Hershey Kiss. Eastern copperhead cottonmouth (water moccasin) have dark bands on their olive or black skin. They also have white color, and their mouth looks like cotton.
Eastern diamondback rattlesnakes have yellow or gray skin with brown patterns outlined in black. Their head is broad and large and their face has two light lines. Pygmy rattlesnakes have pink, red, or gray skin, with dark patterns throughout the body. Bites from these snakes are considered a medical emergency. Timber rattlesnakes have various colors. They have dark bands on their skin with a rattle at the end of the tail.
Eastern coral snakes are rarely found in North Carolina, but they are too dangerous. So it is integral to spot or identify them to ensure your safety. They are slender with yellow, black, or red rings and look like scarlet kingsnakes (which are harmless).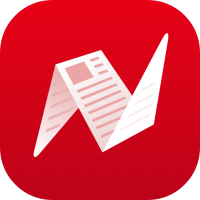 This is original content from NewsBreak's Creator Program. Join today to publish and share your own content.