You might see these new wolves in your area.
Poaching is the illegal take of wildlife and fish. It involves hunting or fishing out of season and taking more fish and game animals than the law allows. It also includes trespassing in closed areas like Marine Life Protection Areas or Game Reserves.
On the other hand, hunting is the practice of seeking, pursuing and killing, or capturing feral animals or wildlife. People living in different parts of California hunt due to a couple of reasons. For instance, they want to harvest useful animal products like meat, bone, horn, and fur. Besides, they hunt for recreation purposes, to remove predators dangerous to their pets or humans, and to eliminate pests that destroy crops or spread diseases. Sometimes, they hunt for ecological conservation against invasive species.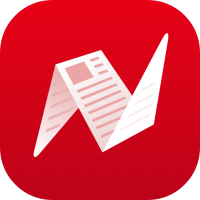 Wildlife in California
All species of wildlife in California have been affected by poaching and hunting. Some of the most commonly poached animals include deer, antelope, abalone, bear, sturgeon, crab, lobster, and salmon. In recent years, poaching and hunting have reduced the wolf population in the state. The Trump administration removed endangered species protections from gray wolves, ended longstanding federal safeguards, and had put different states and tribes in charge of overseeing predators.
Environmentalists and animal-rights groups said that this move was premature as wolves didn't return to most of their historical ranges. They then pushed the Biden administration to reverse it. Wisconsin became the first state to resume hunting wolves.
A study by researchers at the University of Wisconsin revealed that many gray wolves died at the hands of humans in the months after the federal government announced that it was ending legal protection.
New Wolves Have Been Seen in California
Despite poaching and hunting across the state, a new pack of gray wolves has been spotted. These wolves have been identified in Northern California and are the third pack of wolves in the state in the last century. Wildlife officials and conservationists look thrilled and excited.
Three wolves in the Beckworth pack were spotted several weeks ago on a trail camera in Plumas County close to the California-Nevada state line. Afterward, the tracks of two more wolves were detected. According to the California Department of Fish and Wildlife, this discovery marks a milestone in the state's efforts to revive its population of wild animals especially wolves.
"This is such wonderful news," Amaroq Weiss said. Amaroq is the senior West Coast wolf advocate with the Center for Biological Diversity. "The species is protected under the California Endangered Species Act. Killing a wolf is a potential crime subject to serious penalties, including prison time."
Protect Yourself from Gray Wolves
If you live in California, especially Northern California, you may also come across gray wolves. There are a couple of things to be done to ensure your protection and the protection of your children.
1. You shouldn't run.
2. You should ask your kids to stay calm and walk away silently.
3. You and your kids should never state the animal down.
4. You shouldn't turn your back on the wolves.
5. Your children will look afraid, but you also have to make yourself appear scary. Raising your arms over the head is highly recommended.
Hopefully, this will help every Californian who encounters a gray wolf.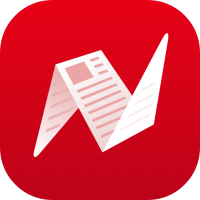 This is original content from NewsBreak's Creator Program. Join today to publish and share your own content.