Your kids are not safe there because deadly bacteria have emerged in the state.
People say that everything is bigger in Texas, and the water parks found here are no exceptions to this rule. Locals and visitors try to escape the Texas heat during June, July, and August. There is no better way to do so than by spending the day at a family-friendly water park.
Whether your children love throwing themselves down an adrenaline-pumping freefall ride, or they want to drift along a peaceful lazy river in an inner tube, it is good to spend time out. However, a new bacterium has emerged in the state and it could be dangerous for your little ones if they are exposed to contaminated water.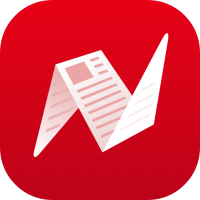 The Bacteria Affected Several People
This deadly bacterium is common in subtropical and tropical climates and has infected three people in different states of the United States, with Texas being the major one. According to a health alert from the Centers for Disease Control and Prevention, the bacterium has killed one person so far. It can quickly spread and may cause problems for so many people. The US cases of infection pop up in travelers, but this time, the situation is different. The three infected people have no recent travel history.
The Name of This Bacteria
The name of the new bacteria is Burkholderia pseudomallei. It is said that it can infect people especially children by direct contact with environmental sources, such as contaminated water and soil. We have no way to determine whether the water of our favorite water parks is contaminated or non-contaminated. So it is better to keep our children away from the water. Most often, the bacterium attacks through breaks in the skin. It may not be able to jump from one human to another, but genetic analyses of its strains reveal that the three, geographically separated infections are related.
Many Other Cases Were Reported
It is not the first time when people living in Texas have been affected by B. pseudomallei. In 2018, a 63-year-old Texas resident, who didn't leave the state in 30 years, became a near-fatal case of melioidosis. To know the source of infection, state and federal health investigators swabbed his small rural ranch, which didn't have any running water. They then sampled soil and his water tank in which the man had climbed to clean it. It was proved that B. pseudomallei was found in the water.
Similarly, a case was reported in 2013 where health experts worked closely with the CDC and the Texas Health Department and revealed that B. pseudomallei could spread quickly through contaminated soil and water. Given the slight increase in the number of B. melioidosis cases reported since 2009, melioidosis is probably an emerging disease in Texas and other parts of the country.