You might find them in Lake Worth and Eagle Mountain Lake.
Alligators are increasing in number in Texas, and people have been asked to stay away from the lakes, especially Lake Worth and Eagle Mountain Lake. Wildlife experts think that the sightings are the result of people spending more and more time outside in summer, development encroaching on habitats, and protection efforts that have increased the state's alligator population to 450,000.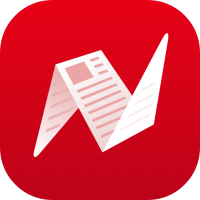 Alligators Are Seen in Texas
According to Houston gator hunter Chris Stephens, the territory of alligators is expanding with time. "Every time we build a neighborhood with a whole bunch of ponds, we add alligator habitat to the ecosystem," Chris revealed. "Alligators are naturally going to expand into habitat that's there for them."
Most of the gators he and his companions have caught in the last few years have been in populated areas. Gator sightings in development areas are more common than in other places due to man-made waterways and dams. They have created habitat and food sources for alligators. If the waterways and dams are connected to river systems where alligators are present in a large number, then more gators will enter the developed areas.
Huge Alligators Spotted at Fort Worth Nature Center and Refuge
Most recently, people have spotted alligators in North Texas. The video shared below is proof of that.
Wildlife photographers Zach Archibald and Jimmy Martin Jr. snapped photos of three alligators near March Boardwalk in the Fort Worth Nature Center and Refuge and shared this video and their photos on social media.
You Cannot Harm Alligators
We all know that alligators could be dangerous, but we are not allowed to harm them. No person in Texas is allowed to hunt one or more alligators unless the person holds a valid hunting license. However, in non-core counties (except on special properties) alligators can be taken on private properties with the consent of the owner of these properties. Texas Parks and Wildlife has provided complete details to prevent the killing of alligators.
How to Ensure Your Safety?
If you see an alligator while spending time on the lake, you can do a couple of things. First of all, alligators have a fear of humans and often retreat when approached by different people. You shouldn't try to get closer to them. Instead, you have to maintain a distance and let them pass silently.
Secondly, if you see an alligator a few yards away, there is no need to get panic. You should also not scream. They will not chase you if you back away slowly. If you are walking near the water and alligators appear, you need to step away and report to TPWD. People who see alligators in the roadways shouldn't try to move them. Instead, they can notify local authorities so that they can handle these giant creatures carefully and safely.