You should take special measures if you love your landscape plants.
Japanese beetles (also called Popillia japonicas) are destructive pests. They can damage plants and trees and cause increase control costs within the nursery industry. In 1916, these invasive insects turned up in New Jersey, and have been leaving trails of destruction across the world. In the United States, they have spread to all states and cities.
I remember the time when I was living in Mississippi. I wanted a beautiful lawn, but these invasive species destroyed everything. They are currently present in the east of the Mississippi River (excluding Florida) and different parts of Minnesota, Missouri, Iowa, Nebraska, Arkansas, Oklahoma, Texas, Washington, South Dakota, North Dakota, and California.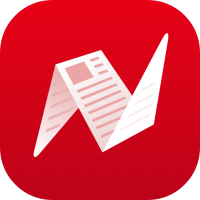 Japanese Beetles Quickly Spread Everywhere
In summer, Japanese beetles spread everywhere at a rapid speed. In fact, they invite other insects to their feeding frenzy and leave hole-riddled foliage and flowers. If you have a beautiful garden of roses and tall trees, it is likely to be destroyed by these tiny yet dangerous insects.
In addition to trees and flowers, they destroy vegetables and fruits, and their larvae can damage lawns in a couple of hours or days. These pesky bugs show up in all types of gardens and lawns. You might see them on famous landscape plants like cherry, birch, elm, plum, and crabapple. If you are growing fruits in your garden, they are likely to destroy fruits like grapes, apples, currants, and raspberries.
How to Avoid or Prevent Them?
Depending on the area you live in, it is possible to get rid of Japanese beetles in a variety of ways. They release chemicals called pheromones into the air that attract more and more insects. If you see some bugs in your garden, you should take quick action because they can increase in number overnight. You can pick them off the plants by hand.
Japanese beetles have a habit of dropping to the ground when disturbed by humans. So I suggest you avoid touching them because they can damage your skin. You can use a bucket of soapy water to catch them safely. Plus, you can lay drop cloths under the plants. Then you have to shake the beetles onto the drop cloths and scoop them into the bucket from there.
In case you have a large number of plants, the best way to get rid of them is a pesticide. Let me tell you that the products used to kill Japanese beetles often destroy important pollinators like bees and other useful insects like ladybugs. You might like to use less toxic products like neem-based pesticides and insecticidal soaps. They should be sprayed on the beetles directly.
Japanese Beetle Traps
When I was in Mississippi and my garden got destroyed, I used a Japanese beetle trap. You can also use special traps that can lure the beetles in no time. These traps are intended to draw the ones in your garden and lawn to their demise before they can start feeding on your plants. Research on the traps has mixed remarks. Some experts call traps good, while others consider them ineffective. In general, the traps need to be set up and used correctly in different garden settings. Otherwise, they will not provide the desired results.