Please don't confuse cicada killers with Asian giant hornets.
People living in different parts of Illinois often confuse Asian giant hornets with cicada killers. However, there are certain differences between the two species. First of all, Asian giant hornets are not yet present in Illinois. So you don't have to worry about them because they are found in Washington state in a large number. According to Ken Johnson, wasps have an undeserved bad reputation. He is a horticulture educator at the University of Illinois Extension. Most of their species are bad and aggressive, but not all of them are harmful to humans, animals, and plants. Admittedly they can be intimidating insects, especially large ones. So it is integral to know where they are found and what the basic differences between them are.
Asian giant hornets are also known as murder hornets. They have two main types: European hornets and boldfaced hornets. They are 1.5 to 1.75 inches long and have a bulky appearance. Their colors range from orange to black and yellow to brown. Illinois Extension has provided us with a helpful fact sheet on Asian Giant Hornets. On the other hand, cicada killers are active in Illinois. Their size is not more than 1.4 inches and they have black colors, with yellow markings on the abdomen and thorax. They have rust-colored, large-sized eyes and orange or red legs and wings.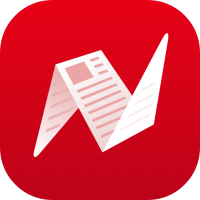 Things You Need to Know About Cicada Killers
Besides their color and size, you should be aware of the differences between males and females. This will help you avoid them when you are in a theme park or green area of Illinois. Females can fly up into three different canopies. They can easily and quickly capture and paralyze cicadas. They then deposit them in underground tunnels, where they lay eggs on them. When the eggs hatch, the larvae burrow into the cicada and start feeding. Adults emerge in the month of July, which means you should make your mind to find one or more cicada killers when you are outside. They can be sighted till September.
Are Cicada Killer Wasps Dangerous?
The good news is that you don't have to worry too much as long as there is no accidental contact. Males are not able to sting humans, while females are too busy with cicadas to pay attention to anything and anyone around them. However, females have a significant stinger. This means you should maintain a distance and must keep your kids away from fields, forests, and other green areas where cicada killers are likely to be present.
Fortunately, they aren't aggressive about guarding their nests. The danger can come in different forms. For example, they are destructive pests. When they tunnel in the ground, they damage root systems and may displace a large amount of dirt. If you own a beautiful lawn in your house, it can be quite frustrating when you see cicada killers. They may tunnel in your kids' sandbox or may dig up the plants on your patio. So you need to be very careful.