You can buy anything at reasonable prices.
American Dream is an entertainment and retail complex in the Meadowlands Sports Complex in East Rutherford, New Jersey, the United States. Whether you skate, snowboard or ski, this is the place to go for summer and winter amusements. North America's first indoor, real-snow ski attraction, BIG SNOW, is open 365-days-a-year. Everyone can shred the slopes in any season and enjoy apres-ski treats like waffles and gourmet hot cocoa. If you are in American Dream, New Jersey, and want to buy something nice for your family or friends, then Jenni 'JWoww' Farley's new store is worth your time.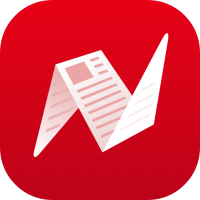 Jenni 'JWoww' Farley Is Coming to the American Dream
'Jersey Shore' star Jenni 'JWoww' Farley is working on a new project. She will soon launch a store in American Dream. The name of her store is Heavenly Flower. This maternity apparel store will be opened in a few weeks at the American Dream complex in East Rutherford. Before you decide to go there, let me tell you that the new shop will sell certain coordinating "Mommy and Me" dresses and unique accessories for children, infants, and moms.
"I'm a mom, and so many of my fans who have grown up watching me on television are now moms, too," Jenni 'JWoww' Farley said on Friday. "The Heavenly Flower collection is fun, stylish, and affordable for women and kids, and the realization of a longtime dream of mine. I can't think of a better place to bring this idea to life than at American Dream."
The Best Items Available at the Store
In addition to maternity apparel, you will be able to buy items like witty tees and pullovers. These will definitely attract millennials. The store is expected to sell everything at reasonable prices. This single-location store will remain open from Monday to Saturday and can be accessed via train, bus, and private vehicle.
During your time there, you may catch glimpses of a celebrity, politician, or sportsperson. You may also find a social media sensation buying something good from the new store. Fellow Jersey Shore alum Angelina is supporting Jenni 'JWoww' Farley in this project. Jenni is currently offering a Jerzdays promotion to attract more and more people to the store.
"We have a free gift with purchase going on every day in the store while supplies last. We also have a weekly promotion where customers can get their photos taken with a purchase to be featured on the Heavenly Flower Instagram page. We are starting to do one for Jerzdays, every Thursday, where if you show us your social media post or story tagging Heavenly Flower, you will get 20 percent off your entire purchase," she shared on social media.