Gordon Ramsay wants the people of Chicago to eat delicious burgers with ketchup at his upcoming restaurant.
Here comes the good news for fast food lovers: Gordon Ramsay is bringing burgers to Downtown Chicago. The celebrity chef is working on a new project. He wants to open his first Chicago restaurant as soon as possible. It will be the second U.S. outpost of chain Gordon Ramsay Burger. It is said that Gordon Ramsay will take over space at Ontario and State streets in River North that was housing Wahlburgers, another celebrity-backed burger point.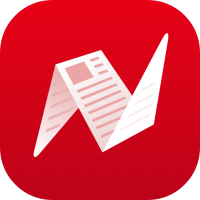 When Will Gordon Ramsay Open the New Restaurant?
The new burger point is set to open by the end of this year or in the first few months of 2022. It will be a 5,000 square-foot restaurant present at 2 E. Ontario Street and will reportedly accommodate more than 100 people. The restaurant will have a full bar inside. Gordon Ramsay says that he is busy with the project and should be allowed to travel across the pond. Flights are restricted due to the pandemic, and this is delaying the project.
Where Is the Original Restaurant?
If you live in Chicago and are excited to have a burger at Gordon Ramsay's restaurant, let me tell you that it has not yet opened. However, you can visit the original U.S. location opened under the name Flame Burger in 2012. It is present in Las Vegas' Planet Hollywood Resort. Another restaurant is present in London's Harrods.
In Las Vegas, the Hell's Kitchen Burger serves a variety of foods. My favorites are roasted jalapeno peppers with avocado and roasted tomatoes. Besides, chicken and three-meat burgers are served with cheese and soft drinks. This is ranked among the best burger points in town. On Thursday, Gordon Ramsay shared on Instagram that the Chicago restaurant will be one of the most beautiful and spacious burger points in the world.
"That's right, the Windy City is getting my delicious butter-baste burgers that so many have you come to enjoy in Las Vegas," he said. "I can't wait to see you in the River North area soon." During an interview with Chicago Tribune, Gordon Ramsay revealed all the details of the restaurant. He said that ketchup would be served with special hot dog burgers. The menu also includes a Straight Up Dawg with pickles, mustard, tomato, and chili ketchup, and onions. This item is Gordon Ramsay's tribute to baseball food.
Chicago is already famous for its hot dogs. These are served with chopped onions, sports peppers, celery salt, tomatoes, mustard, pickles, and neon green relish. I am sure the new burger point will make your day wonderful. However, there is no exact information on when will Gordon Ramsay open his new food point. We will have to wait for an update.
Follow me to see more articles like this.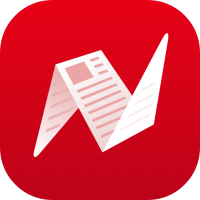 ...