The new store is beautifully decorated.
Google LLC is a reputed technology company in the United States. It has specialized in Internet-related services and products. Some of the best examples are online advertising technologies, cloud computing, hardware, and software. Google is one of the biggest Internet stocks along with Apple, Facebook, and Amazon.
For so many years, the company has grown and offers various unique products and services to its customers. Google's services have been designed for work and productivity, such as Google Slides, Google Docs, and Google Sheets. Besides, it offers instant messaging and video chat services. The main examples are Google Meet, Google Chat, and Google Duo.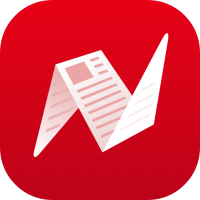 The New Store in New York City
Most recently, Google announced to open a store in New York City. It looks quite beautiful and charming. The new space opens at 10:00 a.m. and fills 5,000 square feet of selling space in Google's big, expensive West Side real estate investment. The location was previously occupied by Starbucks and a Post Office. Their leases expired under the new corporate landlord and space was then given to the search engine company.
The Layout of the Store
The store opens in NYC's Chelsea neighborhood and this brick-and-mortar model finds Google joining Microsoft, Amazon, Samsung, and Apple. All of them already have their outlets in Manhattan. As far as the layout of the store is concerned, it has been designed to be experiential. It highlights Google's growing hardware portfolio. "We really used the pop-ups over the last several years to get a better sense of what are customer expectations for what we can uniquely deliver at Google," VP Jason Rosenthal revealed during a press preview week. "We've taken learning from our 2016, 2017, 2018, and 2019 pop-ups and really fed that learning into what we're opening in Chelsea."
The Virtual Preview
The pandemic has changed the way businesses are done and services and products are offered. Google had made the preview of the new store virtual due to COVID-19. It will be open to the public this week, and the company will maintain standard safety precautions. People will be allowed to enter the store only if they wear masks and maintain social distance.
Google has promised that things will be in full force when the pandemic ends. In addition to dioramas lining the 17-foot windows and product screens, the company has filled the store with sandboxes. They are not dissimilar to what you can find in large furniture stores. Plus, there is a gaming area for those who love playing Stadia. A soundproof spot to test out different Home/Nest products is also present in the store.