It has eight beautiful themed islands.
Universal's Islands of Adventure, also called Universal Studios Islands of Adventure is a famous theme park in Orlando, Florida. It was opened in May 1999 along with CityWalk. In 2013, the slogan of this theme park was Vacation Like You Mean It. For quite a long time, the park has undergone various changes. Visitors embark on an adventure to see and enjoy a variety of themed islands. In the beginning, there were six different islands, but now, Universal's Islands of Adventure has eight themed islands.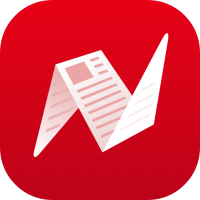 The Wizarding World of Harry Potter and Skull Island
The Wizarding World of Harry Potter is one of the newest islands of the park. It was established in 2010 and has been themed to the most famous and successful Harry Potter franchise. Since then, it has been one of the major and largest investments of Universal. The expansion has led to an increase in attendance. In 2013, Islands of Adventure ranked 7th domestically and 11th internationally after hosting more than eight million guests. If you go to Universal's Islands of Adventure, you must explore Skull Island. It was opened in July 2016 and has been themed to the King Kong franchise.
Other Islands to See in Universal's Islands of Adventure
In addition to the Wizarding World of Harry Potter and Skull Island, there are six islands worth your time. You may bring your friends there or can visit those islands with your family. First of all, you can visit the Port of Entry. It marks the entrance of Universal's Islands of Adventure and is home to some of the best shops and services like Guest Services. The Open Arms Hotel receives a large number of guests. The centerpiece of the park, Pharos Lighthouse, can also be found here.
You can then head to Marvel Super Hero Island, which is based on the superhero characters of Marvel Comics. This area is best known for its comic-book-styled architecture. Most of the buildings have unique and beautiful interiors, making us feel that we are wandering in a comic book world. The exteriors of those buildings have been painted with special colors that change when viewed from different angles.
Toon Lagoon is based on the cartoon characters of Jay Ward and King Features Syndicate like Popeye and Dudley Do-Right of the Mounties. This island has plenty of water-based rides. If you get tired and want to have some food, you could visit three counter-service restaurants there.
One of my favorite spots is Jurassic Park. This is themed on the Jurassic Park film series and has been set after the events of the first movie. The area has undertaken the guise of John Hammond's dinosaur theme park, which was featured in the series. It will surely make your kids feel good. You may also feel that you are visiting a real Jurassic Park and may get the chance to see dinosaurs closely. Some of the best rides are thrill rides. There are some discovery-based exhibits too.