Rockefeller Center is a famous commercial center.
If you go to New York City and don't visit Rockefeller Center, your trip will be considered incomplete. This huge complex consists of 19 different buildings and covers an area of 22 acres between 48th Street and 51st Street in Midtown Manhattan, New York City. Commissioned by the Rockefeller family, the 14 original Art Deco buildings are covering a big part between Fifth Avenue and Sixth Avenue. They have been split by a huge sunken square and one private street. The name of this street is Rockefeller Plaza.
From the well-traveled Brooklyn Bridge to the least famous Ansonia Hotel, there are so many things to see in NYC. However, Rockefeller Center has secured its special place in the hearts of so many locals and international visitors.
Some of its major additions are 75 Rockefeller Plaza across 51st Street in the northern part of Rockefeller Plaza, and 4 International Style buildings. These buildings are present on the western side of Sixth Avenue.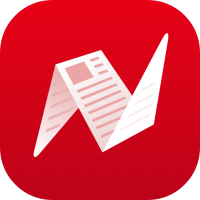 The History of Rockefeller Center
It's safe to say that Rockefeller Center has a rich history. In 1928, its then-owner, Columbia University, leased the land to John D. Rockefeller Jr. He was the man behind the construction of a whole new and beautiful complex. In case you don't know, let me tell you that the site was originally chosen for the Metropolitan Opera building. However, the current Rockefeller Center came when the Met didn't afford to move to the proposed new building. So many plans were made before the newly approved design or building in 1932. The core of this complex was constructed in 939.
Inside the Complex
The original center has a couple of sections, such as Sixth Avenue and Radio City. On 30 Rockefeller Plaza, you will find Radio City Music Hall. The International Complex along Fifth Avenue has housed foreign-based tenants. 600 Fifth Avenue can be found in the southeast part of the complex. It was founded in the 1950s and was only acquired by the Rockefeller Center in 1963.
The Cost to Go to Rockefeller Center
As far as I know, a ticket for the Top of the Rock costs $38 per adult. $36 is charged from a senor and $32 for a kid aging from 6 to 12. On the other hand, tours will cost only $25. So I suggest you go with a group to save some money. You can buy a combo ticket for only $52.
When to Go There?
Well, you can visit Rockefeller Center anytime, but the best days are the winter holidays. During winter, the complex sparkles with illuminated Christmas lights and a big tree. If you plan ahead, you will be able to spend a morning watching a taping of the Today show, an evening enjoying the performance at Radio City Music Hall and an afternoon seeing the city from the Top of the Rock Observation Deck.