California State Railroad Museum is famous for its locomotives.
The California State Railroad Museum is one of the best Californian museums. It is in the state park system of California, the United States, and interprets the role of the "iron horse" in connecting California to other parts of the country. If you have never visited the California State Railroad Museum, let me tell you that it is situated in Old Sacramento State Historic Park at 111 I Street, Sacramento.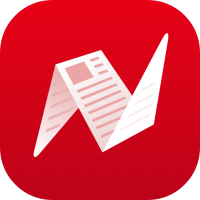 Inside the California State Railroad Museum
The California State Railroad Museum features more than 20 locomotives and railroad cars, some of which date back to 1862. One of the best things to see in the museum is the Sierra Scene that shows a giant mockup of a construction scene high in the Sierra Nevada. It basically represents Donner Pass circa of 1867 and features the locomotive, Gov. Stanford.
In addition to this exhibit, you can see the exhibits that reveal how the railroads influenced American society with time. Some of the exhibits will show you the influence of travel, daily life, and commerce on Americans, as well as the lives of railroaders. Overall, what you see in the California State Railroad Museum will bring you close to the American culture and traditions. The diversity of people has been shown in the form of railroads.
Some exhibits give visitors an idea of the beauty of American artifacts, ephemera, and photography, while others add depth to ancient things giving a lot of information and revealing the whole story of America's railroad history.
Encourage Your Kids to Join the Educational Program
Here comes the good news: the museum has a well-versed and extensive educational program for elementary students. This program is not only offered to kids living in California but also to children studying in other parts of the country. Anybody can join it as long as he or she is an elementary student.
You may send your kids to this program to help them learn various new things about railroad and transportation. Learning materials include handcar rides, train rides, and other similar things. So we can say that this program is both educational and entertaining.
Two Different Types of Locomotives
As far as the locomotives are concerned, the museum has two different locomotives. They are called steam locomotives and diesel locomotives. Steam locomotives include Atchison, Topeka and Santa Fe 2925, Atchison, Topeka and Santa Fe 5021, Central Pacific No. 1 Gov. Stanford, Granite Rock No. 10, Northwestern Pacific 112 - Stored, North Pacific Coast 12, Central Pacific No. 233, Southern Pacific 4294, Union Pacific 4466, Virginia & Truckee 12 Genoa, and Virginia & Truckee 13 Empire.
On the other hand, the most prominent diesel locomotives you will find in California State Railroad Museum are Amtrak 281, Atchison, Topeka, and Santa Fe 347C, Sacramento Northern 402, Southern Pacific 5208, Southern Pacific 6402, and Western Pacific 913.
If you get tired of seeing so many wonderful things in the museum, you may have food at one of the nearest restaurants. My favorites are Spud Shack, Danny's Mini Donuts, River City Saloon, and Luis Jr's Mexican Food.