Hurricane season has arrived in Florida. Here is what you need to do and where to get answers to the most important questions.
June 1 is the first official day of the Hurricane season, and if you live in Florida or other parts of the United States where natural disasters are common, you must be prepared and pack your bags to move to safer and well-protected areas.
Some time ago, we had seen Tropical Storm Ana forming close to Bermuda. Forecasters are now predicting another above-average hurricane this summer. 2020 was a record-breaking season, no doubt, and we may not see as many hurricanes in 2021 as the previous year.
This doesn't mean you should relax and are allowed to let it pass. You must be prepared fully because this season's hurricane is not going to be too light or ignorable. Like the last year, Florida is preparing for the hurricane and these preparations include COVID-19 safety protocols.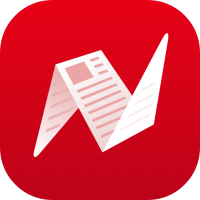 What's the Forecast for 2021?
Hurricane season runs from June 1 to November 30, with a peak in the months of August and September. NOAA had predicted another active hurricane season in Florida some time ago, but they are not sure if this season will be as bad and threatening as the last year. The agency has so far predicted 12 to 20 named storms, six to ten out of which will strengthen a hurricane and three to five will become major hurricanes. This means there will be Category 3 or above. In 2020, there were a total of 30 named storms, fourteen of which were hurricanes, and seven broke all the records.
What Floridians Need to Prepare?
In Miami-Dade County, it is said that evacuees will be screened for COVID-19 symptoms and exposure at the door. On the other hand, workers will not ask people if they've been vaccinated. Everyone has been and will be requested to wear masks inside Miami-Dade County shelters. People who refuse to do so will be sent to other areas for shelter. This means the masked and unmasked will receive separate meals. Evacuees ill with COVID-19 or exposed to the illness will be sent to motels and hotels.
If you want to take individual measures to ensure your safety and protection, you should prepare a hurricane kit right now. The Florida Division of Emergency Management has made a checklist available on the internet. You can refer to this checklist for tips and information on what your hurricane kit should include. Some of the major recommendations are having enough canned food and one gallon of water for every person. Also, you have to ensure that food is available for your pets for at least ten days. The kit you need to have must include battery-operated or cranked radio, flashlights, cash, medicines, and one first-aid box. Having some extra masks, sanitizers, and cleaning wipes will also be good.