This skyscraper has a rich history and plenty of things you shouldn't miss.
The Willis Tower is a 108-story and over 1400-foot (442 m) high skyscraper of Chicago. It won't be wrong to call it one of the major attractions of the town. If you have never been there, let me tell you that the 108 stories of the tower are counted by standard methods. Its construction was completed in 1974, and it surpassed the World Trade Center in New York City to become the most famous and tallest building in the world. It had held this title for about two decades. It was also considered the tallest building in the Western Hemisphere for about 38 years. Then in 2013, One World Trade Center surpassed the Willis Tower.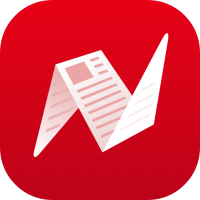 A Beautiful Tower You Must See in Chicago
Willis Tower is considered one of the biggest achievements of engineer Fazlur Rahman Khan's life. Currently, it is the third skyscraper of the United States and the 23rd largest building in the world. Every year, a large number of people come here to spend time with their families and friends.
If I am not wrong, over one million people go to its observation deck. I was once there and had a great time with my friends while exploring the beauty of Chicago from the top of the building. One of its major tenants is United Airlines that moved the corporate headquarters from 77 West Wacker Drive in 2012 and occupied nearly 20 floors of the tower. Besides, you could see tenants like namesake Willis Towers Watson and law firms Seyfarth Shaw and Schiff Hardin. In 2019, Morgan Stanley planned to move to the Willis Tower. I am not sure if they are now occupying some space there or not because I have not been to the tower for nearly four years.
Shootings of Movies and TV Series
Believe it or not but the Willis Tower has appeared in various television series and movies. Whoever comes to Chicago for filming something always considers this tower thanks to its beauty, charm, and tallness. Do you remember Ferris Bueller's Day Off in which Ferris and the company visit the observation deck? Yes, it was shot in the same building. Late Night with Conan O'Brien had introduced a character named The Sears Tower Dressed In Sears Clothing when the show had visited Chicago in 2006. Other than this, the Willis Tower has been featured in History Channel's Life After People. In one of the episodes of the TV show Monk, Adrian Monk tried to conquer his fear of heights by imagining that he was on top of a tower.
Well, this will now give you an idea of the popularity of this tower. If you plan to go there, I suggest you check the government's guidelines properly. Chicagoans are asked to delay travel until they are fully vaccinated.