The drought response of California might worsen harmful microbes especially algae.
Climate is changing quickly and has created so many challenges for people living in different parts of the United States, with California being the prominent place. There is now a fire season here and it is very unfortunate to say that Californians are embarking on harmful algal bloom (HAB) season too.
Most recently, NRDC updated its national map of state-reported freshwater HABs that tracks the HABs reported by states from 2008 to 2020. It reveals that the toxic outbreaks will increase across California and other parts of the country and may make lakes, beaches, and rivers unsafe for boating, drinking, and swimming. This is a matter of great concern. From 2008 to 2020, nearly 40,000 HAB events had come to our notice in more than 35 American states. It is bad news for not only Californians but also people living in different parts of the United States.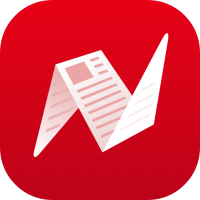 The Harmful Algae That Are On the Rise
There are three main types of harmful algae that are currently on the rise and are known to form dangerous algal blooms: diatoms, cyanobacteria, and dinoflagellates. These algae are made up of microscopic or tiny floating organisms that are capable of creating their own food using the light of the sun. The process by which they prepare their own food is called photosynthesis, and it is the same process that is found in normal plants. The ability of these harmful algae to create their own food ensures their long-term survival, which means they can disturb the food web and may cause problems for small fish, wild animals, and humans in the coming days or weeks.
What Scientists Have to Say?
The World Health Organization has called the algae and bacteria that make algal blooms threatening and among the most hazardous substances ever found in water. Some scientists have suspected a relationship between cyanobacteria and amyotrophic lateral sclerosis, which is a chronic neurological disease. Another name of this disease is Lou Gehrig's disease. It clearly means that if harmful algae become widespread in California, people may develop Lou Gehrig's disease and their lifestyles will seriously get affected.
California Faced Various HAB Outbreaks
This is not the first HAB outbreak California has faced. It had experienced some of the worst HAB outbreaks in the past. However, in the past few years, the number of HAB events has increased by 440 percent. In 2020 alone, California had to experience 60 percent more HAB outbreaks than in 2019. The worst part is that these outbreaks have occurred in all parts of the state, such as the Klamath River, Clear Lake, northern California, Lake Isabella, southern California, and Lake Elsinore. The San Joaquin River around Stockton has been particularly hit by HABs because of the low flow caused by the excessive water diversion upstream of the Delta.