The snake season has begun, and this could be dangerous for you.
As the weather heats up and El Dorado County and Sacramento County residences make their way to the areas where natural beauty can be found, you have to keep an eye o the snakes especially rattlesnakes. The chance is that you will see so many snakes wandering here and there and hiding inside your house or the backyard.
According to the California Department of Fish and Wildlife, snake encounters are rare in some parts of California and this is not something that should keep you from going outside and living a normal life.
"While the odds of being bitten by a rattlesnake are small (more than 300 cases are reported to CPCS) annually in California, with additional other cases managed by physicians and hospitals) compared to other environmental injuries, by following some precautions outdoors, people can minimize the chance of being bitten," Dr. Cyrus Rangan said. Cyrus Rangan is the Assistant Medical Director for the California Poison Control System.
On the other hand, the Folsom Police Department's website reveals that rattlesnakes and other types of snakes are not aggressive. However, this doesn't mean you are free to get close to them. It is integral to maintain distance from snakes while performing your day-to-day activities.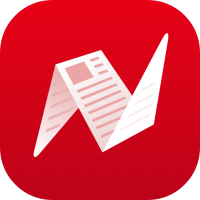 What Do the California Police Recommend?
The Police Department has recommended everyone to wear sturdy boots and long and loose-fitting pants when out on trails. Plus, people should not grab branches of trees or sticks while swimming. This is because snakes can swim easily and may reach them within seconds through these branches or sticks.
If you go outside with your kids, you have to ensure that they are wearing flip flops especially when they play in the areas that are known to have so many snakes. Californians should be careful while stepping over doorways as snakes often hide on the sides of buildings. Besides, you should avoid touching a killed snake because this can inject venom.
What Experts Have to Say?
Tyler Young works at Placer Snake Removal in Rocklin. He says that snakes may not be able to travel and will seek food and shelter in covered areas to conserve some energy. This means people living in covered or posh areas of California should be more careful than those who live in other areas or towns.
"This is due to the fact prey becomes harder to find, and for snakes, it means crawling to hunting spots could be a dire waste of precious energy," Tyler Young said. "Snakes tend to wait for prey to come to them in order to conserve body weight and hydration during significant drought."
It is believed that yards that don't have ground covers, such as lavender, and rosemary, are the places where snakes usually come from the heat. Also, they can be spotted in stone-retaining walls where they find shelter in the gaps of the stones.
Stay aware of your surroundings and do your best to check if a location is safe for you and your family. There is no need to enter a premise where you think that snakes will be present.