If you live in Colorado, you need to identify rattlesnakes to ensure your survival.
Rattlesnakes are a group of dangerous and venomous snakes of the genera Crotalus and Sistrurus of the subfamily Crotalinae (the pit vipers). There are 26 known species of these snakes and nearly 70 subspecies. All of them are native to the United States and can be found in different parts of the country, such as southern Alberta, Saskatchewan, and Colorado. Rattlesnakes are basically predators that live in different kinds of habitats, hunt tiny creatures like rodents and birds, and can cause problems for humans in one way or the other.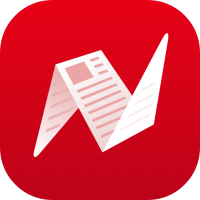 Rattlesnakes in Colorado
Warnings from Colorado wildlife and parks have been issues to watch out for rattlesnakes on trails. The temperature is increasing day by day, and some time ago, Colorado had rains too. This is an open invitation to rattlesnakes, which are now coming out of the ground and are actively looking for prey.
It is said that Colorado is home to more than 25 species of dangerous snakes. Rattlesnakes are especially found across the state. They vary in colors, behaviors, feeding habits, habitats, and sizes. Every species of snakes has its own expression of these and other similar characteristics. This is what makes them special and unique in their own way. It is important for every person living in Colorado to gain a complete understanding of rattlesnakes because they have been spotted across the state on trails.
A warning is for those who are planning to be outside with their children. You should always watch out for rattlesnakes because they have become quite active and are emerging from their dens.
What Do You Need to Do?
There are a couple of things that can be done to avoid rattlesnakes and other species of snakes. First of all, you should wear sturdy hiking boots even if you are not habitual of wearing them. In fact, you should buy sturdy hiking boots for your children and other family members too to ensure their protection when they are outside.
Secondly, you should not go out in open-toes shoes or anything like that. It is equally important to keep your earbuds out. This will help you hear the presence of rattlesnakes during the day or night. Next, there is no need to bring your children to parks and other areas where there are so many trees and plants. I know that we feel good under a tree but given that rattlesnakes can create a mess for us, we must be careful during the summer. Last but not least, if you have a dog, you should keep it on a leash so that it doesn't wander and encounter any snake.