From so many tacos to Michelin-starred spots, there are various food points in California.
The namesake cuisine of California defines its contemporary menus across the United States and worldwide. The truth is that there are more than enough food varieties, some of which are local eatables and others have been brought here by immigrants.
If you have recently arrived in California or are planning to go there once the problem of coronavirus is solved or more and more people get vaccinated, you will get plenty of dine-in and takeaway options. Whether you want eateries with three Michelin stars or a couple of post-meal wet naps, here you can find the list of best restaurants in California.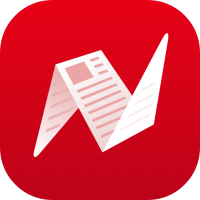 French Laundry
French Laundry was once called the best restaurant in the world by Bourdain. This Napa Valley food center has a lot to offer to the guest. You can find both traditional and international cuisines. French Laundry's organic garden is as impressive and amazing as the food. The menu has been designed artfully. You can begin with grilled Japanese wings or go for crispy garden cauliflower. Charcoal wagyu with cèpe mushrooms is served. Don't forget to buy a drink of your choice to double the joys.
Mister Jiu's
Mister Jiu's is present in San Francisco. Owner/chef Brandon Jew has nicely pulled off a culinary feat for everyone who visits the restaurant with their family and friends. He has brought the great taste to San Francisco and has offered a wide range of foodies. The biggest advantage of going there is that they are currently open for indoor dining. However, it is not easy to sit and enjoy the food there because the restaurant remains full of people. I suggest you book a table for a group of two to five people. From the soy sauce to the lick-the-bowl-clean hoisin, you will find plenty of things here. Dishes like wagyu fried rice with cured tuna heart, and roasted chicken with the fixings are also served. Or else, you go upstairs to spend some time in the cocktail lounge.
Gjusta
Gjusta is present in Los Angeles. It is one of the best and most popular food points in the town. This upscale Venice deli and bakery is proof of affordability and taste in the city. The white-washed, warehouse-like eatery has various skylights and patrons that make it look beautiful and better than other similar cafes in the town. Several homemade items are served here with a cabinet with lots of pickles and flavored smears. If you want to have fish, then I suggest you try house-cured and smoked fish. You can also go for a Chinese food item. Other must-try items are cakes, pastries, sandwiches, and fancy toasts. You can sit inside or place an order and take the food home.