Masks should be worn or not? Everyone is asking this question because the CDC guidelines are quite confusing.
Illinois -- You might have heard that the CDC has revised its mask guidelines. They now say that only unvaccinated people should cover their faces. Those who have been vaccinated can travel, ride on public transportation, and do other things without any mask. This means vaccinated individuals will now be allowed to freely move in grocery stores, religious centers, restaurants, shopping centers, detention centers, and medical centers. However, there is no way to verify if a person has been vaccinated or not. This has caused abuzz among Illinois businessmen. Some residents are also confused about whether they should wear masks or not after getting vaccinated. They also want clear information on how to identify if people around them have been vaccinated or not.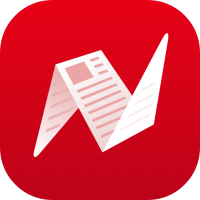 What Pritzker and Lightfoot Say About New CDC Guidelines?
Pritzker has encouraged anyone who is not vaccinated to get vaccinated as soon as possible. This is the only way people can protect themselves and others as the masking guidance has been changed. "I want to point out, especially for adults who are unvaccinated, one of the reasons that the CDC issued the rules as they did was the recognition that studies have now been done showing that if you're vaccinated, you're protected. If you're unvaccinated, you are not protected," Pritzker revealed. "So I encourage people who are unvaccinated still to wear their masks, but to go get vaccinated because I think we all want to get past this. We all would like to take off our masks but we do need those who are unvaccinated to go get vaccinated, and they can do that right now, today, it is available. You don't need to sign up for an appointment if you don't want to. You can show up at a number of sites and just get vaccinated."
Pritzker said last week that he is planning to revise executive orders based on the new guidelines of CDC. "As you know, we have a disaster proclamation that needs to be altered. There is a JCAR rule that needs to be rescinded. There are just a variety of things. It's been complicated, you know, 14,15, 16 months of putting in place a mask mandate and making sure that people are following it. And now obviously we're working on unwinding it in an appropriate fashion," he said.
On the other hand, in Chicago, Mayor Lori Lightfoot said that she is waiting for "clarification" from the CDC on the new guidance and called the rollout "abrupt." "Well, I think we've gotta get some clarification from the CDC. The rollout obviously is, the reporting has been, was a bit abrupt, and I think they've got a lot of clarification that they need to do," Lightfoot said. "I know for me personally, I'm gonna continue to wear a mask in public and I'm gonna encourage others to do so."
Residents and Businesses Are Hesitant
Some say that masks should be worn despite vaccination, while others say that masks aren't required once an individual has been vaccinated. The CDC guidelines seem to be confusing because they call for wearing masks in crowded indoor settings like planes, buses, prisons, homeless shelters, and hospitals. If it is the case, then what is the reason for getting vaccinated? The purpose of the vaccine is to provide complete protection. Residents and businesses across Illinois want to know why social distancing and masks will be needed in crowded areas for those who are fully vaccinated.
In Illinois, about 37% of people have been vaccinated but they are still not allowed to go in crowded indoor areas without masks. To this, Rochelle Walensky, director of the CDC, says that they are unsure of the long-term effects of the vaccine.