It is available at Midtown Restaurant and is what you will want to have this weekend.
New York City – Trying new foods while traveling or staying in New York City is one of the best things you will do ever in life. The sheer size of this beautiful city and long history make it a cool place on the East Coast to take a foodie vacation. Various immigrants have brought their own tastes here. Plus, you can find local food at reasonable costs. If you don't want to have a traditional Jewish soup or other local eatables, you and your friends can try this massive 14-pound taco.
It is being served at Cantina Rooftop, which is one of the best and most famous eateries of Hell's Kitchen. The 14-pound taco is served with beef or chicken. If you want something spicy, you may ask the chef to add extras to it. Various fixing and filling options have been made available, such as sour cream, lettuce, Chihuahua cheese, pico de gallo, avocado slices, avocado sauce, Morita sauce, queso fresco, and pickled red onion. Isn't it wonderful? It definitely is and the best part is that this massive yet tasty taco can be shared with six to eight of your friends.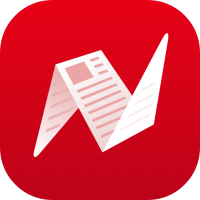 Outstanding Tacos to Try in New York City
Let me tell you that Cantina Rooftop is not the only place to have a large-sized taco in New York City; there are many other places too. The sizes may not be the same, but no food point or restaurant compromises on quality. This means you are going to get a wonderful deal.
1. Taqueria Sinaloense
With inspiration from the northwestern state of Sinaloa, Taqueria Sinaloense serves a pan-Mexican menu in Marble Hill, which is a picturesque Bronx neighborhood overlooking the Harlem River. Two different types of tacos are available here. The first one is called tacos Gobernador ("governor's tacos") which contains hot green chilies and shrimp, and the second one is known as tacos de canasta which is served with the tortillas dipped in oil.
2. Estrellita Poblana III
You can also go to Estrellita Poblana III to enjoy a taco with your family and friends. The location may be unexpected, but the food served here is of top quality. This food point was founded in 1999 and is known for its tastiest organ meat tacos in town. I suggest you try the Cabeza (gooey head meat) or go with Lengua (long-braised tongue). All of its tacos are served with homemade salsa and a wide range of drinks. The location is Belmont's main drag Layla Khabiri/Eater NY.
3. Xochimilco Family Restaurant
Xochimilco is a nice and peaceful family restaurant in New York City. It is named after a neighborhood of Mexico City that boasts beautiful islands, canals, and gondola-type boats known as trajineras. This restaurant has specialized in molotes — fried tacos that are prepared with hand-patted masa, which is something like San Antonio's famed puffy tacos. If you go there, you will be allowed to choose different fillings like chicken, chorizo, potatoes, and cheese.