With nearly 9 million people in New York City, you can expect great chow and culinary diversity.
New York City (NYC) – New York City is situated in the southern tip of the State of New York and is the center of the New York metropolitan area. It is one of the largest metropolitan areas in the world by urban landmass. It is called the media, financial and cultural capital, influencing a variety of industries and fields like politics, art, sports, tourism, fashion, education, research, technology, and commerce.
The estimated population of New York City is 8.3 million, and over 700 languages are spoken here. In addition to having people with so many languages, New York City is known for its culinary diversity. It has managed to bring dishes from across the globe. Here are the most popular and inexpensive dining destinations to explore.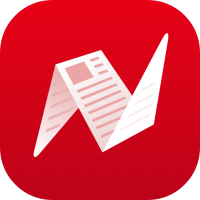 Queen Sheeba Restaurant
Named after an old Middle Eastern queen loved in different religious traditions, Queen Sheeba is a popular restaurant in the city. If you want to go there, please don't confuse it Queen of Sheba restaurant. This is because the latter one is a Hell's Kitchen Ethiopian staple. Queen Sheeba Restaurant has a lot to serve to its guests, such as chicken entrees, a variety of soups, drinks, and other items. You may try ground meat with molokhia or a soup brimming with greens. Middle Eastern standards like baba ghanoush are some of Queen Sheeba Restaurant's best.
Hudson Smokehouse
Hudson Smokehouse is way down south in the Mott Haven section of the Bronx. It is one of the most famous and least expensive dining destinations in New York City. It is owned by Robin Hudson. Another restaurant with the same name is situated in a small town in Texas. Hudson Smokehouse boasts a wide range of food selections, making it a great place to sit down with your family and spend quality time. The barbecue is worth checking. The best part is that the prices are reasonable. Some of my favorites are a definite smoke ring and boneless chicken. You may also try soups and fresh juices.
King of Falafel & Shawarma
King of Falafel and Shawarma is a Palestinian restaurant. You can go there via the N and W trains. It was launched in 2002 and turned out to be a restaurant with a diverse food range in 2016. The falafel is one of the best in the city, with a crust that will make you feel hungry. Another must-try item is qudsia, which is a plate of hummus with a reservoir of stewed fava beans in its center. It is served with mouth-watering green source. The shawarma is also very tasty.
Voilà Afrique
Voilà Afrique is a West African café that boasts a Ghanaian owner (George Quainoo) and a Nigerian chef (Margarete Duncan). The menu is one of the best. You will find a big collection of culinary commonplaces from the two countries. Besides, local food is served at reasonable prices. You may begin the order with peanut-crusted beef kebabs that are served with green source and ground pumpkin seeds. It looks exactly like scrambled eggs. Furthermore, you can try the vegetarian peanut sauce that is served with mashes like kenkey.