Las Vegas is popular for so many things. Let's know the details.
Las Vegas is one of the most populous American cities and a famous tourist point in the state of Nevada and the county seat of Clark County. It is primarily remembered for its mob history and nightlife. Besides, the city has numerous resorts, entertainment points, and dine-in restaurants. As a whole, the Las Vegas Valley serves as the leading commercial, cultural and financial center for Nevada.
The city of Las Vegas, Station Casinos, and the Southern Nevada Health District (SNHD) have teamed up to provide people with COVID-19 vaccination sites. So if you have received the vaccination, you may go out with your family and friends to enjoy the weekend. But don't forget to ensure social distancing and face mask.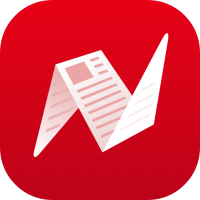 Mob Museum
The Mob Museum is also called the National Museum of Organized Crime and Law Enforcement. It is a popular history museum to explore in Las Vegas. It is situated in Downtown Las Vegas, Nevada, and was opened to the public in February 2012. The museum features various artifacts, stories, and history of organized crimes across the country. It will also remind you of the actions and initiatives taken by law enforcement to prevent a variety of crimes. The museum was developed under the creative direction of Dennis Barrie.
The Venetian Las Vegas
The Venetian Las Vegas is not just a luxury hotel but an excellent and unforgettable entertainment point. It is situated on the Las Vegas Strip in Paradise, Nevada, United States. The designer of the hotel was KlingStubbins, and it has 36 stories, rising 475 feet. The Venetian is owned and operated by Las Vegas Sands and serves as the seat of the corporate headquarters for its parent company. During your time there, you will find the adjacent Palazzo resort and Sands Expo Center. Couples can have a great time under the Rialto Bridge or another bridge.
Stratosphere Tower
Most of the Las Vegas hotels contain unique themes or have special gimmicks to attract visitors. The Stratosphere Hotel is no exception. It is best known for its Stratosphere Tower, which stands at 1,149 feet (350 meters) and is one of the tallest freestanding towers in the United States. The tower has an observation deck that will let you have a 360-degree view of the city and surrounding terrain. It opens at 1:00 a.m. on weekdays and 2 a.m. on weekends and is a nice place to see Las Vegas at its glittering best. We can call it one of the most visited and best attractions of Las Vegas. It appeals to thrill-seekers and couples who need to pay a fee to sky jump off the tower at 855 feet.