With its sweeping prairies, parks, and museums, Kansas has so much to offer to us. Let's see what makes it so special.
Kansas is a beautiful state in the Midwestern United States. It is bordered by Nebraska to the north, Oklahoma to the south, Colorado to the west, and Missouri to the east and has been named after the Kansas River. It was once home to various Native American tribes, and tribes in the east used to live in small towns and villages. On the other hand, tribes in the west were semi-nomadic and hunted large herds of bison.
If you get the chance to go there or are already residing in Kansas, you can explore a wide range of things. Hunting and fishing are among the best activities. Besides, people can be found exploring culinary delights, tiny towns, big city lights, and historical points. Here is what makes Kansas one of the best states in the United States.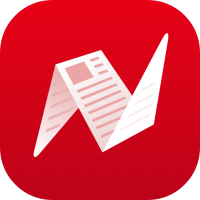 Tanganyika Wildlife Park
Tanganyika Wildlife Park offers a wildly different and unforgettable experience. It is one of the best places where you can hand-feed lemurs and can spend quality time with your family and friends. Besides feeding lemurs, you will be given the chance to see so many wild animals like Indian rhinos, guinea pigs, African tortoises, giraffes, pygmy hippos, and bunnies. Guests often walk to the kangaroos basking in the sun and try to touch them. Some of them also walk through a special home of colorful Lories.
Freedom's Frontier National Heritage Area
Freedom's Frontier National Heritage Area is a federally designed national heritage area in the east of Kansas and west of Missouri. It has preserved, conserved, and interpreted different cultural and historic landscapes that will remind you of the Missouri-Kansas Border War. The management plan of this heritage area was approved in June 2009 by the Board of Trustees. It now undergoes frequent review by the National Park Service to ensure that the area is complying with every component needed within the enabling legislation.
Field Station: Dinosaurs
Field Station: Dinosaurs is one of the best theme parks in the United States. This outdoor prehistoric theme park is found in two locations in the country and has been designed for families with kids between 3 to 11 years. Both of the parks contain a walking tour with large-sized animatronic dinosaurs. If you want to walk with these scientifically designed dinosaurs, you may enjoy its live shows and interactive exhibits that have been designed to educate kids about dinosaurs. Its first location was opened in 2012 in New Jersey, and the second one was opened in 2018 in Derby (Kansas). If you are in Kansas and want to go there, you will find it in the Wichita metro area.