At least 33 tornadoes have been reported in the South, and it is not a good sign.
Mississippi – Tornadoes are violently rotating columns of air that remain in contact with the surface of the Earth and cumulonimbus clouds. They come in different sizes and shapes and are visible in the form of a condensation funnel that originates from the base of cumulonimbus clouds. Tornadoes accompany clouds of debris and dust beneath them and can cause serious problems. Most tornadoes have a wind speed of 100 miles per hour, are nearly 250 feet across, and can travel several miles or kilometers before dissipating.
In the last few days, about 33 tornadoes were reported as a series of different storms. They spread across the South, according to the National Weather Service Storm Prediction Center. As a result, at least three people were killed, two of them were in Georgia and one was in Tennessee. According to Power Outage, so many people in Mississipi, Arkansas, and Alabama remained without power on Thursday. Up to 20,000 people in Mississippi, 6,000 in Arkansas, and 4,000 people in Alabama were affected.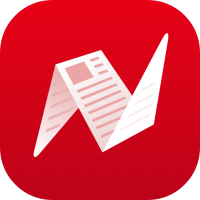 Mississippi Saw the Worst Storm, Followed by Alabama
Mississippi saw the worst of the storms as 22 tornadoes were reported. 18 of them were reported on Sunday and 4 were reported on Tuesday. Forecasters were quick are confirming 12 Sunday tornadoes and saying that their measurement was EF-2.
"About 80 tornadoes have been reported this week across the country," Mike Bettes, meteorologist for The Weather Channel television network, revealed. "Mississippi and Alabama have been hit particularly hard by tornadoes, as well as flash flooding. We're starting to see severe activity pick up now after a very slow start to our traditional tornado season."
The Tornado Season Isn't Over
The tornado season is not over. More and more tornadoes could come in the coming days/weeks. "April produced 73 tornadoes, just 27% of the monthly historical average," Mike Bettes said. "May usually sees the most tornadoes of any month and it looks like after a very rough week, we're in for more this weekend and early next week, especially across the Plains and Midwest."
It is not uncommon for tornadoes to come during the spring season. Multiple tornado reports are possible for a single tornado, so people should not react all of a sudden thinking that there have been more than one tornado, the NOAA Satellites public relations team revealed.
Tornadoes in Mississippi
The confirmed tornadoes in Mississippi on Sunday and Tuesday are mentioned below.
North Madison, EF-1, 7:41 p.m.
Midway Ebenezer, EF-0, 6:44 p.m.
Terry-Byram, EF-1, 7:22 p.m.
Satartia-Yazoo City, EF-1, 5:46 p.m.
Howard, EF-1, 5:53 p.m.
Acona, EF-2, 6:31 p.m.
Durant/Holmes, EF-1, 7:20 p.m.
Lorman-Pattison, EF-1, 5:55 p.m.
Madison Parish/Warren County, EF-1, 1:59 p.m.
Hinds/Rankin County, EF-1, 2:24 p.m.
Piney Woods, EF-1, 9:01 a.m.
Richland Parish, EF-0, 1:13 p.m.
Tornadoes in Alabama
Four tornadoes hit Alabama from Sunday to Wednesday, and their details are given below.
Near Clinton in Greene County, EF-0
Macon County, EF-0
North Perry County/West Chilton County, EF-0
Cobb Ford Road area of Prattville, EF-1
Tornado in Louisiana and Arkansas
According to the NWS SPC, a trained spotter said that there was a tornado near Madison County on Sunday night. On the other hand, NWS meteorologist Tyler Snider said that a tornado had arrived in the Roland area on Monday night.