Florida's theme parks are among the best in the world.
Florida – What is the first thing that comes to your mind when you think of theme parks? For me, it is Florida. The Sunshine State is a honey-pot for everybody who loves spending time out with their family and friends. If you want roller coasters, then the world's best theme parks are present in this American state. People of all ages, tastes, and backgrounds come here to have leisure moments. No doubt, Florida is famous the most for its recreation and amusement. It can be exciting to go there, or if you are already a Floridian, then don't miss the chance to see the following theme parks.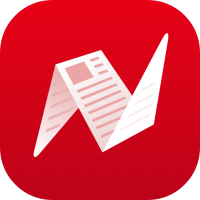 Magic Kingdom
Magic Kingdom Park is a renewed theme park at the Walt Disney World Resort in Bay Lake, Florida, close to Orlando. It is owned and operated by The Walt Disney Company via its Parks, Experiences, and Products division. The park was opened in October 1971 and is one of the first four theme parks of the resort. It has been designed by WED Enterprises, and its attractions and layout are based on Disneyland Park in Anaheim, California, and are dedicated to fairy tales and Disney characters. It receives thousands of visitors every year. In 2014 alone, the Magic Kingdom averaged 45,000 visitors per day. So the next time you decide to go outside with your family, you must visit this beautiful theme park.
Universal Studios
Universal Studios is another interesting theme park to explore in Florida. It is not just a theme park but a production studio in Orlando. The park was opened in June 1990 and various movies and television series have been shot here. It encourages its visitors to ride the moves and has plenty of attractions and live shows. In 2017, the park hosted nearly 10 million visitors and became the sixth most attended theme park in the United States. In some of the current rides, the original stars reprised their movie roles like Eddie Murphy, Mike Myers, John Lithgow, and Cameron Diaz from Shrek for Shrek 4-D.
Busch Gardens Tampa Bay
If you want to have non-stop entertainment, you may go to Busch Gardens Tampa Bay. It is home to a 200-foot floorless diver coaster, which is the first family spin coaster of Florida, and a furious 335-foot freestanding drop tower. All of the rides guarantee to take your heart rate up to one peg or two. The fun doesn't stop here; you will find the Sesame Street Safari of Fun zone where you can take photos and spend quality time with your family and friends. Busch Gardens has nearly 10,000 animals that have been brought here from different parts of the world. You might like the idea of seeing elephants, sloths, and giraffes.
As of January 26, 2021, the US government requires travelers or visitors to get tested for COVID-19. You may find more information online.