You might like to go there with your family this weekend.
Los Angeles, California – Restaurants are open again because Los Angeles County allowed them to resume indoor dining at 25% capacity but not all restaurants have rushed to seat people. This because operating at 25% capacity or seating only 100 people is not the only condition! Officials have other expectations too. For example, they want space tables to be eight feet apart and restaurants shouldn't allow more than six people to sit at a table. Plus, people from different households have been forbidden to sit at the same table. So if you are looking for a safe dine-in experience in Los Angeles, you may try the following restaurants.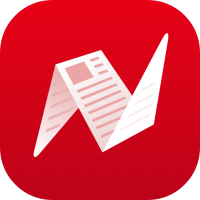 Pasta Sisters
It is present in Culver City. It is one of the best and safest dine-in spots in Los Angeles. What makes it special is the range of foods and the overall environment. The Mid-City location remains open for home deliveries and takeouts, but the Culver City spot welcomes guests with new, easy-to-follow dine-in rules. Of course, special dishes are available for those who go there on weekends. For example, the Special of the Week, the Family Favorite Seasonal Dish, a New Appetizer Plate with Five Italian Specialties, and a new Lemon Cream Pie dessert. If you are in Los Angeles and decide to go there, be ready for temperature reading and line coordination when you enter the premises of the restaurant. Also, you need to take special care of social distancing rules. Masks or face shields are a must.
H&H Brazilian Steakhouse
H&H Brazilian Steakhouse is one of the first few restaurants that reopened in Los Angeles when the County permitted it. This place is safe because you will see your Gauchos wearing face shields, gloves, and facial coverings. You can enjoy the all-you-can-eat buffet that is served by a designated member of the staff. The restaurant is spacious and everything is handled carefully and wisely. Measures are taken to ensure social distancing. Tables are arranged six feet apart.
Sushi Roku Pasadena
You can now come back for daily happy hour and Signature Sushi Rolls at Sushi Roku Pasadena. It is best known for its unique outdoor patio, but if you want to go inside, they will sanitize the socially distanced space twice an hour. You should bear in mind that the menu will be served with disposable chopsticks; so you shouldn't feel awkward because they want to ensure your protection and safety.
Casa Barilla South Coast Plaza
So many people go there for pasta, and now it's time to visit Casa Barilla in Costa Mesa once more for a great dine-in experience. This is one of the safest Los Angeles restaurants to date. They have taken the help of experts like NSF International to customize their reopening plan, which means you can well settle with a Spaghettata. People serving guests inside the restaurant have undergone safety training. They also have health screenings on a daily basis. The basic rules of social distancing are followed, and the restaurant now offers different cashless payment methods.