Everything from the DJ to the location is on offer and will welcome a new couple.
New York City – A beautiful and energetic bride is selling her dreams online. She is based in New York City and her name is Mackenzie Newcomb. She has changed her mind about having a big wedding ceremony, which is why she is now selling her Brooklyn wedding on TikTok. Mackenzie Newcomb's Greenpoint nuptials will go for nearly $15,000 and she is throwing in most of the wedding fixings.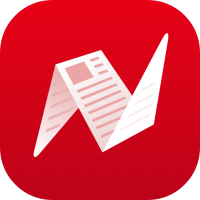 Like many other brides, Mackenzie Newcomb wanted her marriage to be the most memorable time of her life. However, this could not be possible due to the current situation of coronavirus, lockdowns, and restrictions across New York and other parts of the United States.
After coming from Manhattan during the pandemic, Mackenzie Newcomb and her now-husband said "I do" in an intimate ceremony in Massachusetts. They did not plan so many things and refused to have a large ceremony because of the COVID-19 crisis. Later on, she came to social media and advertised her well-planned September wedding. "Are you an engaged New Yorker? Do you have a low-budget but exquisite taste? Does wedding planning give you hives?" Mackenzie Newcomb asked her fans in a video.
Continuing her discussion, she said that her wedding date was set for September 18 at the Milk & Roses venue. However, things didn't go as planned. Mackenzie Newcomb, her now-husband, and their family members had to change their minds due to the uncertain situation caused by the virus.
The restaurant where she was supposed to marry in September comes with an outdoor garden. Mackenzie Newcomb had booked 80 spots for her big day. Now the new couple will get food, an LGBTQ-friendly photographer named Jose Melgarejo, floral arrangements from Wild Floral Design, and a DJ from TCM DJ Events.
In a statement to Insider, Mackenzie Newcomb said that the place has a beautiful throwback library setup with one secret garden and a speakeasy vibe. In a TikTok, she revealed that she had paid nearly $25,000 for the wedding but she is asking for only $15,000. "I was really surprised that I was able to plan something this nice with that budget," she said. "I feel like that's definitely part of the reason why people are into this, they're like, 'Oh my god I can't believe there's a wedding for this price in New York.'"
She further said that she is now in the process of narrowing down interested couples. She also revealed that the venue was given the green light for the proposition, with some COVID-19 restrictions potentially in place this September.
It should be noticed that Mackenzie Newcomb's grandmother officiated her Massachusetts wedding. It was planned in just a few days and consisted of only close relatives. There was no groom or bridal party.