Various issues are impacting the lives of New Yorkers.
New York – New York is one of the most populated and best cities in the United States. As of 2018, its total population is 8,398,748. This represents an increase of 223,615 residents (or 2.7 percent) since 2010. New York City is called the financial, media, and cultural hub of the country and is one of those very few cities that have had influenced the fields of commerce, research, entertainment, technology, art, tourism, politics, education, sports, and education to an extent.
Despite all the progress and contributions to different industries, New York City needs to address certain issues. These issues are ruining the lives of so many people.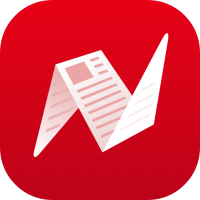 Unemployment
The Bureau of Labor Statistics has recently reported that the national unemployment rate is nearly 6% and that the number for New York is around 8.8%. According to Russell Weaver, who is the economic geographer and director of research at the Cornell ILR Buffalo Co-Lab, this 8.8% is only the average rate for New York's unemployment. It is not reflective of the economic environment of upstate New York. "So the thing about average numbers is they tend to be skewed toward outliers," Russell Weaver said. "Like New York City, downstate is an outlier there just because of the sheer volume of people and the number of jobs located there."
The country and Upstate New York are struggling to recover from economically devastating months, and experts are optimistic about what the rest of the year will bring.
Housing
You probably remember my story in which I talked about New Yorkers who are flying to Hudson Valley. This is because the prices of properties have increased tremendously in recent months. Kyle Anderson gave a good overview of this problem and said that "New York has high prices with low space. On the other hand, Kingston has low prices with high space. In January 2021, the Wall Street Journal presented a report in which it was said that more and more New Yorkers are having problems buying properties. They prefer Hudson Valley because of its affordable prices and spacious apartments.
It can be said that housing costs are rising faster than incomes. This is what had led many people to make bold decisions. Some of them have started moving to other cities and towns, while others are trying to adjust to small spaces. From 2005 to 2012, the median monthly rent across New York increased by 11%.
Poverty
The problem of poverty is somewhat related to the problem of unemployment. It is obvious that if people don't have jobs, they cannot feed their families and may be forced to live a miserable life. In addition to unemployment, the issue of wage stagnation is of serious nature. It has contributed to poverty to an extent. The NYU Furman Center's 2018 report revealed in New York, growth in real median household income reduced to 1.5% between 2016 and 2017. The median income barely exceeded the nationwide median income in 2017 at $62,040, which is notable in areas where the cost of living is high.
It should be noted that poor New Yorkers are highly affected by public policies. Safety net benefits keep various families above the poverty threshold. Besides, the local policies that are consistently helping to reduce the poverty rate are free Pre-K schooling and paid sick leave.