She was not treating airline employees and flight attendants properly.
Alaska state Sen. Lora Reinbold has been banned from Alaska Airlines flights. According to the New York Times, this Alaska state lawmaker had fights with airline employees on video on mark rules. She also called flight attendants to mask bullies and did not treat them well. Alaska Airlines has banned her for "continuous refusal to comply with the mask policy."
With the restriction on Republican state Sen. Lora Reinbold, her job will become more difficult than ever. This is because Alaska Airlines is operating regular flights between the state capital in Juneau and the north of Anchorage.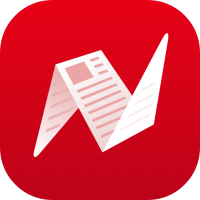 What Lora Reinbold Has to Say?
On Sunday night, Lora Reinbold wrote on Facebook that she went to new heights to serve Alaska. "I am keenly aware of the monopoly in air transport to Juneau that needs to be reviewed! ... Nothing could get in the way to be in the Capitol to fight to executive branch infringement on the legislature & defending your rights by trying to stop HB76 which is on the Senate floor tomorrow!" Lora Reinbold revealed.
What Does the Airline Say?
The airline told Washington Post in a statement that they had notified Lora Reinbold of their decision of suspension. "This suspension is effective immediately pending further review," Alaska Airlines spokesman Tim Thompson said. "Federal law requires all guests to wear a mask over their nose and mouth at all times during travel, including throughout the flight, during boarding and deplaning, and while traveling through an airport."
To this, Lora Reinbold replied that she was reasonable with all workers of Alaska Airlines and did not disrespect anyone. She shared complete details on her Facebook page and said that the airline was supposed to keep this confidential. "I inquired about mask exemption with uptight employees at the counter," Lora Reinbold said. "I learned about (Alaska Airlines) decision before I knew there was even an inquiry and before I had a chance to talk to or discuss this with anyone at Alaska Air. According to Lora Reinbold, she never received any warning per their policies.
The Federal Aviation Administration Looking Into the Matter
As of now, the Federal Aviation Administration is looking into the matter that involves state lawmaker Lora Reinbold who claims that she didn't receive any warning, and Alaska Airlines that says that she had refused to wear a mask on the flight so many times. The Federal Aviation Administration has not provided enough details but it is being said that there is a "zero-tolerance policy toward passengers who cause disturbances on flights or fail to obey flight crew instructions."
Some weeks ago, the Federal Aviation Administration had extended stricter enforcement against unruly passengers when the Centers for Disease Control and Prevention lift its order requiring people to wear face marks on commercial and mass travels. At the time, it was said that over five hundred complaints were received regarding the misbehave of passengers.