Check the wildfire in your area.
California – California forecasters have warned that the wildfire season is coming quickly in California and it will affect a lot of people. In 2020, the California wildfire season was record-setting. By the end of the year, nearly 9600 fires burned over 4,297,800 acres. It is more than 4 percent of the state's roughly 100 million acres of land. Thus, 2020 was called the largest and most dangerous wildfire season of California.
This is not the end; 2021 will have a more dangerous and deadly wildfire season than 2020. According to experts, the wildfire season is quickly coming in California and it is coming earlier. This message was especially conveyed by meteorologist Eric Kurth and the National Weather Service in Sacramento, California. "We are seeing record levels of dryness for this time of year. It is more like what we would see later in June than mid-April," Eric Kurth said in a statement. He and his team are concerned about 2021's fire season on the heels of a very dry year in 2020. It is being called the most active fire season in the history of California.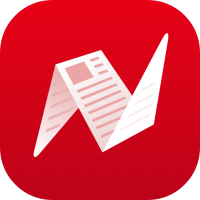 Vegetation Dormant and Making Fires More Likely
Craig Clements is a professor of meteorology and the director of the Fire Weather Research Laboratory at San Jose State University. He often visits different sites to collect plant samples along with his students. He studies their moisture content and provides great reports. On April 1, he found that something strange was happening. He made these observations during his visit to Blackberry Hill just outside of San Jose. "April 1 is usually the time of year we have the highest fuel moisture content, and this year they are still dormant because of lack of rain," Craig Clements said. "They are stressed and there's no new growth. The plants aren't responding because of the lack of moisture."
It should be noticed that the sites Craig Clements visited had a lot of plants, but only a few plants showed some growth. The rest of the plants looked dead to him. New growth and moisture of plants are what California depends on to avoid wildfires at the bar. If the moisture is lost, fires could get worsened and might easily and quickly spread everywhere.
Will It Be California's Worst Drought?
According to a study published by the University of California, CALFIRE data has revealed that every year of the 21st century is a record-breaker in terms of wildfire damages in California. This means 2021 would probably be more drought and dangerous than 2020 and all other years. Experts have seen that nearly 80 percent of the total number of wildfires of the state has been small, measuring less than 500 acres. However, when fires become large, their deadlines also increase.
California is heavily dependent on atmospheric rivers or moisture plumes to bring in required rain every year. In 2021, most of the rain events have followed a northerly track. As a result, a vast majority of the moisture and rain has been forwarded to the Pacific Northwest. Craig Clements says that all these weather events have missed Central California. "It was dry in January and February, then there was no miracle March," Craig Clements revealed. "The result is that 92% of the state is now under drought conditions, which is the largest percentage since March 2016."
Check the Wildfire in Your Area
If you live in California, you need to be aware of the threats. 2021 will make you see drought. The grasses are quickly drying, and the fire season will be too extreme. Make sure you are not a part of starting the fire. Ideally, people should start creating a buffer between their homes and vegetation. Also, they can have plans ready in case they need to evacuate. The time to plan is now. Please don't be late!