Something strange could happen to you.
New Jersey – New Jersey is a beautiful American state present in the Northeastern and Mid-Atlantic regions of the country. The state of New York borders it on the east and north, and the Atlantic Ocean is present on the south, southeast, and east. On the west, it is bordered by the Delaware River and Pennsylvania, while the southwest portion is bordered by Delaware Bay and the State of Delaware.
It is one of the smallest states by area but is highly populated. There are various places to ride a bicycle in this part of the United States, such as Sandy Hook Bike Path, Ocean City Boardwalk, Edgar Felix Memorial Bikeway, Pine Barrens River Ramble, Union Transportation Trail, Henry Hudson Trail, The Cape May Shoreline Ride, Allamuchy Mountain State Park, Kittatinny Valley State Park, and Delaware and Raritan Canal State Park Trail. However, you shouldn't try bringing your bicycle out without a license because you could be arrested.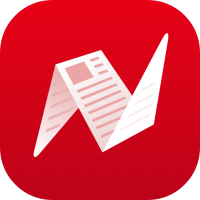 Video That Has Gone Viral
Most recently, a video has surfaced on the web that shows New Jersey police arresting a teen and seizing his bicycle for not having a bicycle license. Police officers of New Jersey can be seen handcuffing the teen after saying that he should have a bicycle license.
Not only this teen but also a group of friends were handcuffed and their bicycles were seized for not carrying proper licenses. The video was taken by one of those boys. The group of friends was riding through the streets of Perth Amboy, which is a suburb in the west of Staten Island.
When they split up, one of the teens was stopped by a police officer who told them that they were interfering with traffic and said that they should not ride without a license. The officer can be heard saying on the video that their bicycles would not be confiscated.
Afterward, a cut was made in the video and the footage showed that an officer was asking other officers to confiscate the bikes. When a teen refused to give his bicycle to the officer, he was put in handcuffs and was taken into custody. Later on, he was released but it is not known whether some charges were filed or not.
Familiarize Yourself With the Bicycle Riding Rules
This incident reveals that every person who loves bicycling in New Jersey should familiarize themselves with the basic rules of riding. According to the New Jersey Department of Transportation, bicycling in New Jersey is regulated under Title 39 of the Motor Vehicles and Traffic Regulation laws.
You should be fully equipped with "a front headlamp emitting a white light visible from a distance of at least 600 feet to the front and a rear lamp emitting a red light visible from a distance of at least 600 feet to the rear." Also, you must have a bell or another audible device that can be heard at least 100 feet away, but not a siren or whistle. Complete rules and regulations can be found online. A noticeable thing is that anyone under 17 years of age should not ride a bicycle. Maybe those teens were under 17, which is why they were given tough times.
Later on, William A. Patrick who is the Perth Amboy City Council's president said that the officers did the right thing. "What happens is they do create a dangerous situation that could end up with one of them getting injured or killed, and then it's not their fault, it's the operator of a motor vehicle's fault," he said in a statement to media outlets. "But he was not being very cooperative with the police, and why they decided to take him into protective custody, it may have been the stance he was taking with them.
So the next time you decide to ride a bicycle, don't forget to carefully read the rules and check your age to avoid being stopped by traffic police.