People living in Minnesota need to be careful. Their animals and plants could be at risk.
Minnesota – Yesterday, I reported that invasive jumping worms have reached Illinois and Missouri. Now the news is that they are damaging soil in Minnesota and threaten forest animals and plants. These tiny creatures are wriggling their way across the country and are devouring protective forest leaf litter. They leave behind denuded and bare soil and may make the process of cultivation difficult.
The worst part is that invasive Asian jumping worms displace different types of earthworms, salamanders, ground-nesting birds, centipedes, and disrupt forest food chains. They are capable of invading over five hectares in one year and can change the chemistry of soil by the whole. Plus, they can disturb microbial, animal, and plant communities as they go.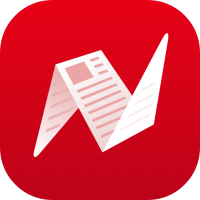 Where Have They Come From?
It is believed that three invasive species of worms have come from Japan and the Korean Peninsula. Their names are Amynthas agrestis, A. tokioensis and Metaphire hilgendorfi. They have been in the United States for years, but their number began increasing in recent years. They started spreading here and there when they found the favorable environment and different conditions.
If you are in Minnesota, you may like to take special care of your garden flowers and trees because these Asian jumping worms can damage everything in a matter of minutes. They are also called crazy worms, Alabama jumpers, and snake worms. They became established in the South and Mid-Atlantic and have now reached the West, Upper Midwest, and Northeast.
Invasive Jumping Worms Spotted in Kansas
On April 18, it was reported that invasive Asian jumping worms were sighted in different parts of Kansas. The department of parks, wildlife, and tourism revealed that the worms were seen in Tuttle Creek State Park and a farm of Kansas City. Afterward, Taro Eldredge who is the state entomologist at the Kansas Department of Agriculture said that officials would not put any restrictions to prevent the spread of Asian jumping worms.
"Keep gardening as you are, and when you see some issues, there are some great online resources, but unfortunately the science is currently lagging in terms of what do we do once we get them," Taro Eldredge said. "The state will be watching what other states with higher numbers of worms are doing to see if anything can happen in Kansas."
Living Things in Minnesota at Risk
Lee Frelich is the director of the center for forest ecology at the University of Minnesota. He said he did not imagine such a horrific invasive species. "There are invasive species like the emerald ash borer that might wipe out one or maybe a handful of species of trees," Lee Frelich revealed. "Similarly, species like buckthorn are destructive but don't kill all the native plants where they take root. Here you have an invader that can literally destroy the soil. So it's a whole different category of invasive species that can alter the ecosystem at its most fundamental."
In 2006, Lee Frelich spotted these invasive jumping worms at Loring Park in downtown Minneapolis. He observed that they looked like hostas. When he went down to touch the plants, he found that they were not attached to the ground. Instead, jumping worms were eating around the roots and had detached the plants from the soil.
"And then they suddenly exploded across the landscape," Lee Frelich said. "We're just at the beginning of that explosion right now in Minnesota." He added that the worms have reached Rochester and might disturb forests in southeastern Minnesota. Some forests are present on fairly steep slopes at the Arboretum where you can walk on the soil and can slide down the hill as the soil has become loose due to invasive jumping worms.