Missouri or Illinois, you are wrong. These flailing, invasive worms can make your life difficult.
Illinois – An invasive species of worm is making its way to different states of the United States. As of now, it is spreading quickly across Illinois and Missouri. According to news outlets, these worms have originally come from Asia and were first found in 2013 in the Midwest by the University of Wisconsin at Madison. Experts are constantly tracking their movements, and it is said that they have been brought to the United States as fish bait.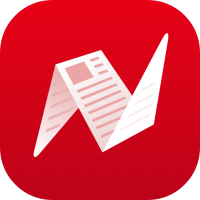 Where They Are Found?
If you are living in Missouri or Illinois, you may come across plenty of jumping worms without realizing that they can be dangerous or harmful. In addition to Illinois and Missouri, they have been sighted in Iowa, Indiana, Nebraska, Ohio, Kentucky, Kansas, and Minnesota. The length of one jumping worm is eight inches. They can move as quickly as snakes and are capable of shedding their tails when threatened.
While wandering here and there, you may find them on the top of leaves, mulch, or inside the soil. They are displacing earthworms, centipedes, and different types of animals. In addition to humans, they can cause problems for plant roots by depleting nutrients and altering the water-holding capacity of the soil. Plants become more and more susceptible to drought, diseases, and pests. The worms are dangerous for gardens, forests, and agriculture.
Besides, the worms have been confirmed in Madison County and are being suspected in St. Clair County. Some of them are present in the urban areas of Missouri. The University of Illinois is of the view that the jumping worms cannot survive the frigid winter of the upper Midwest. However, their egg casings can persist through the cold weather. The Missouri Department of Conservation has encouraged people to kill the jumping worms wherever they are sighted.
How to Stop the Spread of Jumping Worms?
University of Illinois Horticulture Educator Nicole Flowers-Kimmerle has presented a couple of ways to stop the spread of the jumping worms. First of all, you should clean shoes, vehicles, and tools properly and regularly. This is especially important for people who move from one site to another. Also, you should buy mulch, compost, and other organic matters that have been heated thoroughly. This could help prevent the spread of insects, weeds, and pathogens. It should be noticed that the egg casings of jumping worms cannot survive the temperature of more than 104°F.
You should always remove adult jumping worms from the plants present in your garden. Place them in a plastic bag and leave them under the sun. They will be killed automatically. You can then dispose of the bag in the trash. As of now, no chemical methods are present to remove or kill these pests. However, the Wisconsin Department of Natural Resources (DNR) states that "management mainly consists of taking precautions to not move them onto your property. If they are already there, you will need to adapt and adjust until there are better control options available."
People living in Illinois and Missouri need to remove the jumping worms manually and should avoid places where they are present in a large number until researchers provide us with better and more reliable solutions.