The state has played down several threats to humans but is warning of some visible and active gators because of the arrival of summer.
Florida – Florida has a fascinating and rich history. The state is ecologically diverse and is known for its beautiful natural settings. It is the only state that borders the Gulf of Mexico and the Atlantic Ocean. It doesn't matter where you are landing or living in Florida, you will not be more than 60 miles from a body of saltwater. If the beach is not your scene, there are more than 150 state parks to explore.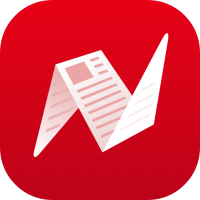 Floridians Share the State With Alligators
Floridians hail from a wide range of cultures, walks of life, ethnicities, and backgrounds, making it the most diverse melting pot that can't be forgotten by various visitors. Despite all of its perks and attractions, Florida is home to some of the hugest and most dangerous alligators. Living in this part of the United States means you will have to share space with around 1.2 million alligators. The weather is warming and the mating season is about to start. So Floridians need to protect themselves.
According to the Florida Fish and Wildlife Conservation Commission, with the arrival of warm spring weather, alligators become more visible and more active. Courtship starts in the month of April and the mating happens from May to June. The Florida Fish and Wildlife Conservation Commission has warned that alligator bites may result in serious injuries. Though such incidents are rare, people need to keep their distance from water during the summer season.
The State Is Put on Alert
There are so many examples of alligators wandering across the state and making the lives of Floridians difficult. With toxic toads and deadly hybrid super-serpents, no part or corner of Florida seems to be free from the threat of marauding reptiles. It is being said that amorous alligators have started heading to urban areas in an annual quest for love. Some days ago, the Hillsborough County sheriff's office was called to handle a 10 feet gator that was hiding under a car in Tampa.
Afterward, a Pinellas county man discovered a 7 feet reptile that was lurking in the backyard. It then took a dip into the family pool. Venice police and Sarasota county sheriff's deputies worked for hours to remove the large gator from one of the housing complexes.
Another example is that of a Bradenton resident who saw two alligators mating and posted the video to YouTube. "Didn't have to leave my back yard to see these two gators tossing each other around," Gordon Silver said. Gordon is the gator videographer.
The Beginning of the Mating Season
April is the final month of the dry season in Florida and the next month, alligators will begin mating or annual courtship. With the rising temperature, they will become more and more energetic and may travel further in search of mates and food. "As a reminder, warm spring weather means alligators are more active and more visible," the Florida Fish and Wildlife Conservation Commission said in online advice for living with alligators and crocodiles. "It also means they'll be observed basking in the sun as they regulate their body temperature. Never feed an alligator and keep your distance if you see one. Swim only in designated swimming areas during daylight hours. And keep pets on a leash and away from the water."
May to July is dangerous for Floridians, as female alligators lay 32 to 45 eggs that begin hatching in the later summer. As of now, predators have destroyed most of the nests. Still, the state says that alligators are present in a large number in all 67 Florida counties. The estimated number of alligators is said to be 1.2 million.