Rihanna and her boyfriend ASAP Rocky had dinner at Carbone right after the march. Read on to know more.
New York -- This weekend, Rihanna personally came out and marched in the streets of New York City to demonstrate her support for the Asian community. She took this step after knowing that violence and hate crimes have increased against Asians in recent months. According to Vanity Fair, a couple of incidents like a white 21-year-old allegedly going on a shooting spree in Georgia that caused the death of several people became the reason for this protest.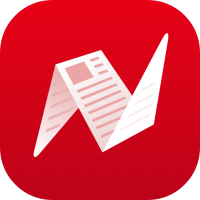 Rihanna Found in New York City in a Distinctive Way
The pop star was found in a New York City protest on Sunday. She was carrying a sign that read "Stop Asian Hate on one side. The other side had a similar text, and this was written to make people realize that there is no room for discrimination in New York and other parts of the United States. Rihanna had tried her best to keep a low profile as she did not want the media and public to interrupt her when she moved through the crowd. She could be seen wearing dark sunglasses and a black cap along with a white and black leather jacket. She also wore black leather pants and a hooded sweatshirt. Overall, Rihanna looked simple yet impressive.
A Buzz on Social Media
Afterward, her assistant Tina Truong shared a couple of videos and photos on social media sites especially Instagram to make people realize that the singer was supporting Asian Americans in the best possible ways. In one of the videos, Rihanna could be seen dancing through the streets with her sign and then flashing a peace sign at the camera. In another video, she was found to be giving her Instagram handle to one of the fellow protestors who thought that Rihanna was making fun of him. He then came to know who he was actually speaking to. The video has also been shared by her team on the Twitter account and can be found here. A lot of people have commented on this viral video. A fan writes "I would've died on the spot honestly." Another fan says "no back to this. The way I would've told her to pull her phone out & follow me back RIGHT NOW." A third fan writes "I would've passed out soon as i saw that hand tattoo." There are many comments like this.
Dinner with Boyfriend After the Protest
When the rally was over, 33-year-old Rihanna looked tired and was spotted grabbing dinner with boyfriend ASAP Rocky at Carbone. She changed her dress for the evening, and after the meal, they left the restaurant separately to avoid being captured by the media. This is the very first time when musicians are enjoying the company of one another. Rihanna had invited the rapper to spend some time with her in Barbados. According to some sources, they are inseparable and this new relationship may last forever.
In addition to New York City, rallies in support of the community have been held across the country especially in Atlanta, San Antonio, Pittsburgh, San Francisco, and Chicago.