There are choices to be made when it comes to ground beef, and it isn't always easy.
Let's take a look at some of the options we have. First, there's the fat content.
Choices
Do we want 80% lean and 20% fat, or how about 70% lean and 30% fat? Of course, there is even 90% lean and 10% fat. I think there could even be other scenarios, but those are the common ones we run into when shopping.
After we figure out what percentage of lean and fat content we want, we get to choose the type of meat. Maybe we go with chuck or sirloin? Or may we get a mix of black Angus and brown Angus ( a personal favorite). Wait, though, there's more.
We can also opt for ground round, Japanese Waygu, or even ground turkey or chicken. I mean there every kind of meat made into ground something or other and we can pick to our heart's content.
These choices can make for some great-tasting hamburgers for either the outdoor grill or inside under the broiler. You can add it to your Sunday tomato sauce to add depth to the taste as well as for your meatballs if you're so inclined.
Let's not forget meatball sandwiches or sliders that might be on your menu for the weekend—so many ways to take that pound of ground beef and prepare it.
Quality Control
But let's talk about quality before we get too far. Did you think I forgot that part?
The quality of the beef we choose matters most in anything we are planning to prepare. Forget the fat and lean content. That comes after the quality of the meat we choose. What good is fat and lean content if the beef is subpar or worse?
So how do you pick out quality meat? What do you look for in quality beef? Everyone has their own set of standards when it comes to quality.
When I go into a store looking for meat, price isn't necessarily a significant factor. I look for freshness first, and then I go from there.
Color
Of course, if I want the freshest meat, I can ask the butcher to grind some beef up while I'm waiting, or I could buy a chuck roast, take it home and grind it up myself. Now that's fresh!
Not everyone has a grinder, so that leave the butcher or packaged meat which; there is nothing wrong with packaged beef if it's fresh.
When I look at packaged beef, I look at the color first. Even though this can be misleading in some cases, the color will usually give you a good indication of how fresh it is.
I've shopped at some markets in Fresno where the packaged beef is gray with not a shred of red or blood in the meat. Who would want to buy that unless you're using it for your dog, and I don't think I'd serve it to our dogs even then.
I'm not trying to be stuck-up about what we feed our dogs, but who wants to feed their dog gray meat? I know I don't or won't.
There's a place for gray meat, and it isn't on the shelves to be purchased. Sorry, I just don't get how a market could offer gray beef to its customers, but many locations do.
Date
Once you get past the color, it's on to the date. Some markets are nice enough to post a date to use or sell by and a packaging date. You couldn't ask for more from your favorite market.
But that isn't always the case, and over the years, I've found more and more markets getting away from posting the packaging date. I don't know why they would want to delete that date unless they don't care enough about freshness.
Purchasing packaged meat is a crapshoot, and it's challenging to buy a roll of beef with a label that doesn't let you see the meat you're purchasing as you find in Winco and other discount markets. However, more and more mainstream markets are carrying beef that hides the beef with labels.
It makes you wonder.
Other Meats
Not everyone is into ground beef, and that's okay. It should be noted, though, that ground chicken, turkey, pork, or other kinds of meat have the same issue when you're choosing the best for your recipe.
I'm even more cautious when choosing ground chicken, turkey, and pork. I've been had a few times at some markets when buying these ground meats thinking they were fresh based on the date on the package only to find out at home it isn't as fresh as I thought.
It's not like you can taste the meat when you're at the market, so after a few bad picks, I now ask for everything to be ground fresh as I wait. Who cares if it takes a little more time out of my day. At least I'm getting fresh meat instead of day-old or even longer.
I've learned my lesson over the years as far as markets and their packaging of meats go. Although being in the restaurant industry for years should have taught me caution, the restaurant isn't better than the retail markets.
I've seen some beef and other meats pass through the kitchens of some fancy and not-so-fancy restaurants that shouldn't have been sold, never mind served to customers. But it happens, and customers are in the blind. Anything can be doctored enough with spices and herbs, so you can't tell until later.
Black and Brown Angus
I mentioned above about my favorite mix of ground beef, Black and Brown Angus, and I want to tell you how that came about.
When I lived in Rhode Island years ago, I went to a butcher who was a family friend. While there, he was telling me about a new mix he was testing out the other night at home and wanted my opinion.
While he told me why my uncle should offer this mix as a hamburger in the restaurant, he picked a handful of ground meat from two piles. He said one was Black Angus and the other Brown Angus. I didn't even know at the time there was such a thing as Brown Angus.
Well, he proceeded to mix the two and make a patty and then cooked it on his grill outback of the butcher shop. The smell that came from that grill was that of a steak, the most delicious steak I had ever smelled.
Once done, he placed it in a bun with nothing-no condiments touched the beef.
No salt, pepper, ketchup, mustard, or anything else was allowed. He wanted me just to taste the beef. At first, he was reluctant to place it in the bun, but he did.
The flavor was even better than the smell. It was tender, juicy, and it didn't need anything to go with it, and anything added would have taken the experience away. It was the best hamburger I ever had.
I haven't seen anyone else make a burger like that except for me when we get the opportunity to grab both Black and Brown Angus at the market, and it doesn't happen often.
If you ever get the chance to get that combination, by all means, make that burger. It'll be the best or close to the best mix you've ever tried.
In the end, be sure of what you're buying. Check the dates and color before making that decision. Be informed. Ask a question if the butcher is around. They'll usually be able to tell you when they packaged the meat.
Buon Apetito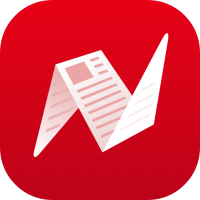 This is original content from NewsBreak's Creator Program. Join today to publish and share your own content.