Camping is always a fun thing to do. Whether alone with a loved one or with family and friends, it makes for an enjoyable time had by many.
Last weekend we were invited to spend a night at Pismo Beach to celebrate a family member's birthday.
We stayed in a camping trailer in Oceano, actually a suburb of Pismo, I believe. Other family members helping to celebrate stayed about a mile down the road at a different RV park in Pismo. 
Pismo Sands-Oceano
The RV park we stayed at is called Pismo Sands. Everything our family told us about the campgrounds was accurate, and it was clean, quiet, and just relaxing.
When we arrived on Saturday, the air was laden with smoke that had started blowing towards the coast that very morning. Here we were thinking we were leaving the smoky air in Fresno only to have it follow to the shores of the coast. Even though smell and cloudiness were in the air, it wasn't as bad as in the valley, probably due to the ocean right there.
After getting settled, we walked around the campgrounds to check it out, and I admit Patti and I were impressed.
The campground was roomy, with enough room between trailers that you weren't on top of each other. Pismo Sands also offers cottages for people who don't have a trailer but want to hang out at the campgrounds to be with the family that does.
Walking around, we were impressed first off at how clean the entire campground was and how quiet it was for the middle of the day. I don't know if it was a lack of kids or just that everyone keeps their volumes down to a low roar, but we were surprised.
Don't get me wrong, there were kids there, and they were active and running around or playing in the game room, which was fantastic, by the way, or at the pool.
They also had these pedal carts for kids that you could rent so the kids could cruise around the grounds. All of this made for an excellent time for kids and us as it kept the volume down. Although who cares about noise when you're camping.
Each campsite had a fire pit, albeit one for two trailers. It would be better to have one for each camper, but having one gives you more room on the grass. They do have two picnic tables located on the grass area, so there's that.
Later on Saturday
Saturday evening, we were treated to the best pizza I've had since moving to California from Pizmo Cafe. I reviewed them in another post and video here on New Break that you can check out at the links above.
As far as the ocean goes, we were about a block or so away. Not too far, but far enough that you didn't have to deal with traffic or pedestrians coming around throughout the day.
Camping near a beach or lake can be a nightmare in many cases, I've been through a few over the years, but Pismo Sands, as far as I am concerned, is in the perfect location.
It was only a ten-minute drive to the local Vons and the center of town. Getting supplies at a moment's notice is essential when camping for many, and the location of Pismo Sands didn't let us down. 
When we needed more firewood after Pismo Sand's office and the store closed down for the night, it was a quick hop to Vons, and the fire was roaring again. The advantages of a great location.
We kept the fire going until 1 or 2 am without complaints from our neighbor. I'll admit we kept our voices down out of respect, but I'm sure we became a little loud once in a while.
Our Last Day
When morning arrived, it was all about cooking breakfast and preparing for our last day there.
For your enquiring minds, breakfast was made up of scrambled eggs with salsa thrown in—home fries with bacon and sausage along with a very special treat. Our sister-in-law introduced us to sweet and spicy spam. If you haven't had this treat yet, you need to buy some now.
I am not the biggest fan of spam, but this was an exception that I thoroughly enjoyed especially fried on the grill.
If you buy some, make sure to fry it on the stovetop before enjoying it with your breakfast. To me, it's the best way to enjoy.
Over the years, we have stayed at some fancy and not-so-fancy campgrounds, and as of right now, Pismo Sands has been the best overall experience.
I'm sure there are better or worse places many of you have stayed at, and I would like to know about them in the comments section soo I can check them out over time. 
This is the time I like to visit the coast. Many of you will think I'm crazy to want to visit in the fall through the winter, but being from back east, I love the fall and winter weather on the ocean, so let us know places to stay and review.
We left Sunday afternoon when everyone in the family went to Morro Bay to eat at Giovanni's and enjoy the seaside dining. It was my first time going there, and the halibut and fries were excellent. We'll be back soon.
So it was a fantastic weekend of enjoying time with our family and tasting some foods that we thoroughly enjoyed and will go back to try again.
Ciao,
Mark & Patti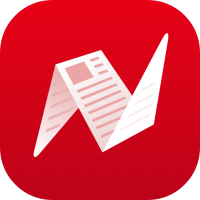 This is original content from NewsBreak's Creator Program. Join today to publish and share your own content.