Remember the days of the original neighborhood supermarkets? They weren't even close to the supermarkets of today. Now a supermarket can almost be compared to a super Walmart or other retails outlets.
The original supermarkets I remember living back east were only about food—no hardware stuff since there were hardware stores around our neighborhood. I'm sure it was the same in California.
My Mom or Grandmother would give me a list of basic stuff like milk, juice, and sometimes bread. Getting the basics like milk, juice, and other daily stuff was a ritual, and it seemed I went to the store every two days to grab the basics. Of course, I was a kid, and going once or twice a week felt like a daily task.
The heavy shopping was usually done on a Saturday or Sunday with the entire family going. I looked forward to those days since that was the best chance of getting things I wanted like candy, pastry, or some other treat I didn't get on the basic run.
Going to the supermarket was fun. Everyone that worked in the market was friendly, and even most customers smiled at you as you and they shopped.
I can remember in the meat department at our neighborhood market, the butcher would always be out front, ready to help you with your order. The butchers weren't hidden in back in some faraway room where they couldn't help you.
When you were at the meat or deli counter, there was a number system they used. YOu would grab a number from a machine, and they would call you in order—no fighting about who was at the counter first.
Today's Markets
In today's world, most of the fights at the local markets I go here in California are at the meat or deli counter about who was there first.
Then there's usually a fight about how much one person is ordering versus the person who is only ordering one item—the cry of "why not let me go first" echoes throughout the market.
It was so much easier and orderly back in the day, wasn't it? 
Today there seems to be a lack of communication between everyone at the local markets.
When I would go shopping years ago, you could ask anyone in the store for help finding items. If you were looking for jelly or peanut butter and weren't sure where it was, you could ask any clerk, and they knew exactly where it was.
Today there are specialty clerks. Clerks have specific areas of knowledge, and if you ask some of them for an item, they'll direct you to the person who takes care of that area in the store. 
Going to buy milk these days offers a new challenge for anyone out there. It doesn't matter that I and. Most likely, many you remember when there was a choice of whole milk, whole milk flavored, skim milk, buttermilk, and sometimes goat milk, depending on the neighborhood.
Today it's all about almond milk, oat milk, walnut milk, two percent or whatever percent they can think of next.
Not to mention the brand names. Years ago in Boston and Rhode Island, we had Hood and some local dairies delivered to the markets. That was it.
Today we have different brands that cover the same milk styles, and it's up to you to choose from the vast inventory the markets offer. It makes selecting a scientific process if you ask me. 
Of course, it's not only with dairy products; it's like that with almost every item in the store. 
What I remember most about the neighborhood markets from years ago was the ease of shopping. There wasn't that feeling of having to hurry to get something before it ran out. We did worry about prices, but not as much as we do today. Comparing wasn't always an option. 
For example, take oranges. Back east, our only choice, if you want to call it that, was for Florida oranges. That's it, and if I remember correctly, that was for most items.
I loved fluffernutters which are a combination of Marshmallow Fluu and peanut butter on white bread. 
The only brand of marshmallow fluff was that marshmallow Fluff, a local brand made in Boston. 
There were a few choices of peanut butter, of course, but not for marshmallow fluff. 
Today there are a few choices for marshmallow, but none of them can come close to the original marshmallow fluff.
Today farm-fresh takes on a new meaning when it comes to freshness as I see it. Freshness isn't always the concern of today's supermarkets, even though they profess only to buy the freshest veggies and fruits around. Not so I say!
Back in the day, freshness was super important to all neighborhood markets. Markets where I lived competed to get the freshest veggies and fruits from the suppliers less lose a sale to the other markets in the neighborhood.
Freshness
Today freshness falls into second place behind price. Even from local sources, fruits and veggies tend to be wilted or almost rotten when stocked on the shelves.
It was always the pride of the markets in the neighborhoods back east, and I am sure here in California to have fresh fruits and veggies stocked at any given time. 
Today they have misters hanging over the fruits and veggies in most markets. Back in the day, I remember they had hoses standing by for the stock boys to water the fruits and veggies to keep them looking and staying fresh.
Today many of us bag our groceries so we can get out of the store. Plus the fact that they don't teach how to bag at most markets I've been to in recent years.
I worked at a local market when I was a kid and started as a bagger. We were told to take pride in how we bagged groceries for the customers, and we were taught how to bag correctly so the bread didn't get flattened by veggies or fruits and cold stuff was bagged with other cold items.
Fruits had their own rules for bagging, but today these baggers, if you can call them, throw everything together with no regard for the items going in the bag. 
It's a different time and concerns for supermarkets these days, and it's all about profit, not customer satisfaction. Quality control for food, employees, and, most importantly, customers takes second fiddle to price and profits. Not even freshness is a concern at most markets these days.
Frozen fruits and veggies occupy the shelves, and fresh items mingled together to make a sale. It's about the buck, not the satisfaction of the customer.
I guess all we can do for now is remember the old ways and tell our kids and grandkids what it was like to shop back when we were kids. I believe they'll be shocked at the differences.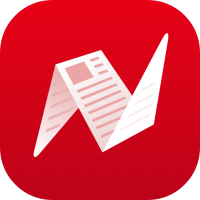 This is original content from NewsBreak's Creator Program. Join today to publish and share your own content.