Patti and I finally got a chance to getaway. It took a birthday party for a family member and not very much convincing to take off for Pismo Beach and Morro Bay.
It was a short trip. We buzzed down on Saturday, not sure whether to stay overnight or not, but in the end, we did and returned Sunday evening.
As much as I enjoy fast trips that are a day or two, we're not keen about leaving the dogs; they do the brain some good. 
I have to be honest here, though. I wish it had been longer since we both needed the extra rest, especially Patti.
The good thing was we had some great pizza and the best fish and chips we've had in a while. 
Yes! they beat out most of the fish and chips I've been writing about here in Fresno and Clovis. But to be fair, the place we ate at was right on the water in Morro Bay.
Before I get into my review of the pizza and fish and chips, I want to tell you about where we stayed.
We stayed in our family's trailer at Pismo Sands. It was a great little, quiet, and extremely clean trailer park in Oceano, and it's just outside of Pismo.
We had family also staying close by at a trailer park right in Pismo, and they were the ones who brought some excellent tasting pizza.
Pizza from Pizmo Cafe
As you know, I'm fussy about my pizza, especially the crust, and nothing will ruin a pizza faster than the crust. 
For me, the crust should be tasty and firm. I hate when the crust is doughy and sagging when you pick it up. The thing is, it isn't easy to get a pizza crust right, but when it's right, it doesn't matter about toppings. It's all about the crust.
Well, the pizza from Pizmo I (take on Pismo) Cafe has the best pizza crust I've had since moving to Fresno in 2006. 
The pizza crust had the right amount of firmness, yet it was tender, and it was not doughy or chewy. When you bit into the pizza, you didn't have to rip your bite away like others we've had.
The flavor was out of this world, and it almost reminded me of the Italian bread I make at home. 
When I took my first bite, my mouth was watering from the flavor of the dough, and that hasn't happened since moving here.
Was I impressed? Don't I sound impressed?
We had three types of pizza to try—a pepperoni with olives, sausage and olives, and chicken pesto. I tried the pepperoni and sausage, and they were fantastic.
Patti tried the chicken pesto and loved it. By the way, she couldn't get over the flavor of the dough either. I told her numerous times over pizza that this is what a New York and back east style pizzas taste like. Now she is even more excited about visiting New York and the east coast.
All three pizzas had just the right amount of toppings and sauce, so they didn't overpower the flavor of the dough. The dough was the star of the show.
I didn't go to the location to get the pizza, so I can't talk about the ambiance or the look and feel. Our family picked it up after getting a recommendation from some friends in the area.
There are a few pizza places in the Pismo area, so I'm sure they have competition, but that's for another visit in the foreseeable future.
I wish I could send some of the chefs here in Fresno and Clovis to Pizmo Cafe to learn the art of excellent pizza crust making.
Back east, it's very rare to get a pizza that doesn't have an excellent crust. Don't get me wrong, it does happen, but it's usually at the chain pizza places more than the mom and pop locations.
A great pizza crust is the pride of almost all pizza joints in Boston, New York, Chicago, and Detroit. I'm sure it's like that in other cities and states in the US, but those stand out for me.
Here in Fresno and Clovis, the crust seems to fall between the cracks in the preparation ritual. The chefs seem more concerned about the toppings and the sauce.
Don't get me wrong, toppings and, more importantly, the sauce is all important, but without a great crust, those can't make the pizza great.
I've been around some great chefs over the years, especially pizza chefs, and if their dough doesn't come out the way they wanted, they'll toss the dough and start over.
They are very fussy about not only making a great dough but training their assistants to make the same great dough as them.
This is why they get high marks all the time from food critics around the world.
Ask any pizza maker who a food critic has written up, and I'm sure they'll brag about how great their crust is first and foremost, and everything else is a close second.
If you're in the Pismo area, make sure to stop at Pismo Cafe and order the pizza. 
Fish & Chips at Giovanni's
The next stop was Morro Bay and Givanni's in Morro Bay on Sunday before we left for home.
Our family members bragged about this place Saturday and Sunday, and we couldn't wait. They kept making my mouth water by describing the great fish and chips made with halibut.
Most places use cod or some form of white fish for their fish and chips, and it's a hit and miss with the flavor and crunchiness of the batter.
Well, Givanni's was spot on with flavor, freshness, and the batter. 
I enjoy when fish doesn't taste like fins since I'm not a huge fish person anyway.
Giovanni's is right on the pier at the waterfront in Morro Bay. Fishing charter boats pull up to the dock at the restaurant and drop off their passengers from a day of fishing while you're dining at outside tables.
It's all about take-out at Giovanni's. You order at the window and then find a seat at a picnic table to enjoy your food with the family.
They have fish, shrimp, calamari, and other great seafood items on their menu.
Fish and chips come in two styles of fish and chips. There's fish and chips, which I believe comes with cod, and then there is halibut and chips. The halibut fish and chips are one or two dollars more than the regular fish and chips, which isn't that bad if you ask me.
Giovanni's also has a fish store where you can purchase fresh seafood brought in that day and prepared seafood meals ready to take home and heat up. The perfect match for a seafood restaurant.
From what our family said, you have to get there early on Saturdays and Sundays if you plan to have lunch. They've been there in the past where the wait was two hours to order. 
Of course, that begs the question is it worth the wait? Yes! I can attest to that after yesterday.
The halibut I had was unbelievable. It was fresh, tasty, tender, and the batter was flavorful. Although I like my batter a little crispier, overall, I give it 99.9 percent perfection.
The last time I had halibut that flavorful was in Alaska on a business trip and in Colorado on a trip Patti and I had taken for a conference. Of course, on the Alaska trip, everything was fresh that day. The Colorado trip had advertised fresh halibut, and they lived up to their ad. 
But since I've moved to Fresno, I haven't had fresh halibut like this, especially when ordering fish and chips. This was a first, and I told Patti we needed to go to Giovanni's more often.
Granted, it's a three-hour drive for us to get there on a Saturday or Sunday, but after what we had, I would make the trip, even if just for the day.
Patti had the clam chowder, and she bragged about it then and on our way home. Along with the chowder, she had fried shrimp that looked fantastic, but it looked like it had sesame seeds in the batter, and being allergic, I didn't want to take a risk. We could've asked, but I wasn't that into shrimp on Sunday, plus I was full of fish.
In the end, we had a great weekend of eating, visiting, and finding new places to check out and review. We'll have to revisit soon to review more for you.
Until then...
Buon Apetito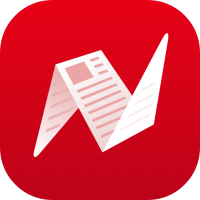 This is original content from NewsBreak's Creator Program. Join today to publish and share your own content.