One type of restaurant that I enjoy dining at is the neighborhood coffee shops.
Living on the east coast, I was never at a loss for finding a neighborhood coffee shop with great food and counter-seat dining.
Our family owned an old diner in Providence, Rhode Island, called The SeaPlane Diner. It was the perfect neighborhood diner/coffee shop, and everyone enjoyed going there. I don't know the allure of eating slightly over greasy food, but it just sits right on the stomach early in the morning.
Never mind those late-night stops after partying with friends in the city. You have that urge for bacon and eggs with home fries and toast, and the best place at 2 am is the local coffee shop.
Coffee shops or diners have been around for ages. They come in all shapes and sizes, and to this day, many haven't changed their interior or exterior to go with the time.
They are a throwback to the golden ages. A time when sitting at the counter or in tuck and roll booths was the thing to do while eating a greasy breakfast or having a chocolate or vanilla shake.
The good thing is there are still many coffee shops/diners around the country, and locally, that are worth checking out. 
McCoy's- Selma
Our favorite at the moment is McCoy's Coffee Shop in Selma. While not precisely an old-world diner, it does fit the bill for a semi-diner with a counter for dining, and that's a step in the right direction.
When you walk in, you are greeted almost instantly by the staff, which gets you in a friendly spirit—something missing from many neighborhood places.
Some of the places we have frequented over the past few years save their friendliness for the regulars, which we're not one of the local shops.
But we are regulars at McCoy's due to Patti and I bringing our truck to the local Chevy dealer in Selma.
After purchasing our first truck, we started going to this location (there was one in Fresno near our home, but we never tried it), and we fell in love. We enjoyed the food and service, the two most important things when we dine at any place.
Decor 
Once inside, you have the choice to sit at the counter or one of the many booths and tables available. 
The walls are a mix of faux brick, wood paneling, and painted walls. All of this brings back memories of diners and coffee shops of the past.
There's plenty of room, and even at their busiest times, we've been able to get seated within a few minutes. That's a big plus when going out to eat. Wouldn't you agree?
From the time you are seated until you leave, the service is fantastic. We have never had a time when the service wasn't above par or way above par.
Food & Service 
For me, McCoy's seems to pride itself on its customer service as much as its food preparations.
Speaking of food, that's another area where we have never been disappointed in the results.
While other restaurants, even some of our local Fresno favorites, have let us down, McCoy's has never done that. 
Whether we have breakfast, lunch, or even a few dinners at the restaurant, the food has been excellent.
Everything is served hot or cold depending on what you order, and everything is fresh. 
I recently wrote a post about BLTs and my want of a BLT. So Patti and I stopped at one of our favorite places in Fresno only to be disappointed. Well, McCoy's has never disappointed me when I've ordered the BLT at their location.
The lettuce is always crisp, never wilted. The toast is toasted to perfection and, more importantly, hot when served. 
Then there are the tomatoes. Each time I've ordered the BLT, and it's been more than a dozen times, the tomatoes have always been fresh, plump, and juicy as heck. Nothing beats a juicy tomato on a BLT.
McCoy's uses good mayonnaise, nothing fancy, but not Miracle Whip either. Most people can tell the difference.
Finally, the essential ingredient to the BLT, the bacon they serve, is always hot, crisp, and more than enough. On occasion, I've ordered extra bacon only to find out its too much bacon. I know some out there are saying you can never have enough bacon, but too much takes away from all the rest of the ingredients.
For the record and in my book, at this very moment, McCoy's has the best BLT in the area.
Patti usually orders something without eggs and cheese, and to her amazement, even breakfast without eggs and cheese has been fantastic each time. That isn't easy to do with a breakfast meal with no eggs or cheese, and to me, it sounds impossible. 
Patti has never had a dish served cold when it's supposed to be hot or sizzling. Something that doesn't always happen at other restaurants, like last week when we went for breakfast at our favorite spot in Clovis. A Sizzling platter was served to Pattis, fizzling, not sizzling.
Servers should always be aware of what they are serving, and you would think if a plate should be sizzling and it isn't, the server should bring it back before serving it. 
When In Doubt
At McCoy's, that isn't an issue. Not only is the server very aware of the customer's orders, but so aren't the chefs in the back. They pride themselves on quality control when preparing their dishes.
We've taken other family members there and recommended McCoy's to friends, and no one has ever had a bad experience. 
Of course, it could happen, but we hope it never does since we rate their service and food to be excellent. 
Take the tie to chek out the McCoys in Selma. Enjoy the food, the service, and the throwback to a golden age of the neighborhood coffee shows. 
Buon Apetito!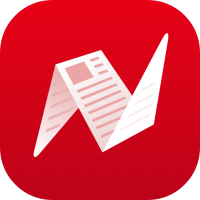 This is original content from NewsBreak's Creator Program. Join today to publish and share your own content.