It's bound to happen one day. Your favorite restaurant to dine at makes a mistake. Maybe it's with the food, the service, or something else, but no matter what it is, it happens. Now, what do you do?
It doesn't matter if it's the diner on the corner or possibly the local coffee haunt, and it could even be that high-priced restaurant you went to on Valentine's Day recommended by all the food critics. Things happen, and we as customers have to decide how to handle them.
I bring this up because recently, our favorite breakfast place in Clovis messed up with Patti's order. 
It wasn't a significant mess up like we've had at other places, but being our favorite place to go, we didn't expect an issue. 
We've been dining at this location since it opened over a year ago, and we've never had something go wrong with the food nor the service.
Again things happen. Maybe the chef was having a bad day, or possibly the waitress didn't hear her order called.
Maybe it was an honest mistake or a blatant mistake because the chef was mad at the server. Who knows? What I know is they made a mistake, and it ruined a delightful breakfast experience. 
Background
On this particular Saturday, we took our son and his fiance out to breakfast to talk about everything going on in their lives and also about the family business.
Our son works with Patti in the family business, and we're grooming him to take control soon so Patti can have a well-deserved rest, vacation, and even semi-retirement.
Not that I see her retiring soon, but one can hope.
Back to the Restaurant
We were seated quickly, even on this busy Saturday morning, thanks to the owner who's become a good friend. He tries to seat us as fast as possible without upsetting other diners who are waiting. We're usually only a party of 2,3, or 4 once in a great while, so it's easier to accommodate us than parties of five or more.
After we were seated, the server took our order, and we waited patiently for the food. Then again, maybe we were impatient since we were hungry that Saturday morning and excited about the food we had coming. 
I mean, who doesn't love a Saturday morning breakfast that you don't have to cook? 
Bacon, eggs, home fries, and toast with possibly a side order of pancakes or half a waffle sounds perfect. Add to that a cup of hot coffee, or on this day, iced coffee and breakfast can't get any better.
Everything was going well. Our drinks arrived, and our server said the food would be right out. So far, so good.
If I remember correctly, our son and his fiance ordered the same breakfast items, eggs, sausage, home fries, and toast with a waffle on the side.
I ordered the andouille sausage ( they give you one and a half) with eggs, home fries, and sourdough toast. Perfect breakfast for a perfect day.
Patti ordered a dish with sauteed veggies mixed with ham and sausage. She left out the eggs and cheese that go with it since she's been staying away from dairy. 
Patti has ordered this dish numerous times in the past, each time the same way and each time it's served sizzling when they deliver it.
Since I wasn't paying close attention to details since I was looking over my order to make sure it was correct and talking to our son and his fiance simultaneously, I overlooked the issue with Patti's dish.
The Sizzle is Gone
The issue? The dish wasn't sizzling. There wasn't that familiar sound of the sizzling of the veggies and meats on the plate.
I don't know if you have ever ordered a sizzling plate at a restaurant before, but if you have, you know the sound it makes when it arrives. IT's unmistakable. 
When you hear that sizzle, your mouth begins to water, and not only can you hear the sizzle, but the aroma it gives off is unbelievable. You're just dying to dig in, but you can't because it's so hot and you wait and listen.
All you hear is the sizzle of the dish in front of you. Small talk around you disappears, and your attention focuses on the sizzle and the aroma coming from your plate. There's nothing like it.
On this Saturday morning, the sizzle was gone. 
As I said, I didn't notice anything due to being preoccupied, but deep in my mind, nose, and ears, I remember thinking later I didn't hear the sizzle or smell the aroma that the sizzle gives off, but didn't think about it at that moment.
When we were done, I noticed Patti hadn't finished her plate. At first, I just thought she wasn't as hungry as she thought, but something didn't sit right when I asked if she wanted to take it home, and she said no. 
There was no mistaking her tone of voice. She wasn't happy with the meal, but she wasn't saying anything, and I just let it go.
When we were in the truck driving home, I asked her about her breakfast, at which point she told me about her plate. 
Her food was served cold. Not hot, not sizzling, and not even warm. I asked her why she didn't tell me when it was served to which she responded she didn't want to complain. 
I wanted to go back and let the owner know about the food, but she brushed it off and said it was too late, which it was. Although I told her next time we go, I'll mention it to him since I know he cares about us and his reputation.
I've always felt that if there is a problem with the food or service at a restaurant, you should let the owner or someone in charge know before you leave. 
I don't say this to try and get a free meal out of your dining either. This is about caring about where you eat. If this is your favorite restaurant and you plan on coming back, don't you want them to get it right? 
I mean, it stands to reason you're going to go back because it was a one-time mistake or hopefully one time.
There are people out there who take advantage of a restaurant when mistakes are made, which makes the restaurant leary of complaints in some cases. But that's not always the case.
There are many legit complaints that many people just forget about and leave only to return to their favorite spot and have it happen again and again. Then they decide never to go back since the restaurant has gone downhill. 
But suppose you had told the owner or manager the issue at the time or the next time to go in, with not trying to get a discount or free meal. In that case, the owner/manager will appreciate your comments and most like handle the issue quickly and to your satisfaction. The owner/manager doesn't want to lose you as a customer.
It's all about how you handle the complaint and when. It doesn't matter if you tell them the night of the issue or the next time you come in. It's about telling them, so they know and can fix it, so you keep going back.
Our Ending
Like I said at the beginning, this is our favorite breakfast spot, and we will be going back soon, at which point I'll let the owner know about our previous experience. 
I'm not looking for anything in return except not to have that happen again. The only way for that to happen is to let the owner/manager know we had an issue last time, but we're still coming to their restaurant to dine.
Don't be afraid to let the owner/manager know of an issue whenever or wherever you dine. It's in the best interest of the restaurant, the staff, and other diners.
Buon Apetito!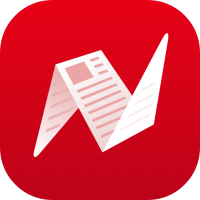 This is original content from NewsBreak's Creator Program. Join today to publish and share your own content.