This past Friday evening, Patti and I decided to go out to dinner. Our choices were Tahoe Joe's or Fridays are usually hang out.
We knew we wanted drinks and Fridays has the best in town as far as we are concerned, but we also wanted great steaks. Tahoe Joe's is hard to beat when it comes to steaks with all the fixings.
Of course, there's Flemmings and the steak house at Chuckchansi, but all the fixings are extra, and we weren't into paying for all the extras. We just wanted everything to come with our steaks. Tahoe Joe's is the place.
Before getting into the good things about the evening and our food, I wanted to touch on the few mistakes that made it not the perfect night out, except for being with Patti, which always takes away mistakes.
The Drinks
Patti ordered A Girls Night Out. While I was recommending a margarita to her, she reminded me that Tahoe Joe's doesn't make a margarita like Fridays. So there goes my recommendation.
So I ordered her A Girls Night Out. It was peachy and sweet. Peachy as full of peach flavor was perfect for Patti as she loves peaches, but sweet, that's entirely different. Patti doesn't like sweet drinks. She'll have a Bacardi and coke here and there, but even that tends to be too sweet sometimes.
Well, A Girls Night Out was all that. Sweet, peachy, and small. It seemed like they only filled half the glass, but for some drinks, that's normal. Plus, it was sweet, so Patti was thankful there wasn't too much to drink.
When they asked her if she wanted another, she said no, and she would like more water.
I went with the Stoli lemonade. A wrong choice on my part also. The lemonade at Tahoe Joe's is notoriously sweet. In the past, I have watered it down with ice and water to get it to what I feel is enjoyable. I thought that adding Stoli vodka would tame the sweetness down a little. That wasn't the case with my drink either. I don't mind sweet, but excessive sweet, I do mind. This was still excessively sweet, so I added more ice and a little water. I know I probably ruined the drink, but at least I could drink and enjoy it.
The Appetizer
We ordered an appetizer of railroad shrimp. We enjoy this appetizer every so often, but I have to ask to keep the peanuts off since I'm allergic, which they do without any fuss, and have never made the mistake of adding them.
The shrimp were excellent with the right amount of crunch to them with the bonus of crispy wontons and a superb dipping sauce.
So far, so good. The shrimp was making up for the fiasco of the drinks.
Dinner & Salad
Here's where we started to get into trouble. It wasn't that bad, but it was an inconvenience to Patti.
Patti ordered the baby greens salad, a mix of healthy lettuce, walnuts, cheese, and cranberries. 
They brought the wrong salad. Patti was served the same salad I ordered, which was the mixed greens. My salad doesn't have nuts or cheese. 
We brought it to the attention of the server, who admitted she grabbed the wrong salad. It's not often a server will admit to making a mistake. Usually, they blame the kitchen for preparing the wrong order. My hats off to our server Emily.
Once we got the salad fiasco settled, our steaks arrived.
I had ordered the 22oz t-bone, and Patti ordered the sirloin with sautéed mushrooms. She had mashed potatoes and green beans while I went with the baked potato and green beans.
Patti's steak was cooked perfectly medium. A little pink on the inside and incredibly tender and juicy. Everything else on her plate was perfect as it usually is.
My t-bone arrived, and I checked to see if it was medium as ordered. I goofed, and I know better, by not cutting into the middle of the steak. I sliced into the edge and could see it was cooked medium, so I was pleased.
I knew I wouldn't eat the entire steak that night, but I could see great things happening the next day with leftovers.
Then I sliced into the middle of the steak. To my surprise, the center was rare. Almost so rare I couldn't eat it. I tried a little piece, but I am not a rare meat person. I was in the past, but I switched to medium after hearing tales of others having issues like E-coli with rare meat over the years.
I don't mind something medium-rare, but rare is not on my list of favorites. I mentioned it to the server, but by that point, I figured I would take it home and recook it to my liking. I just wanted her to know and tell the chef they didn't cook this steak to medium.
In The End 
We've had steak almost every time we've been to Tahoe Joe's. There have been times where I will order the ribs or pork chops, and Patti will order the chicken, but we go there for the steaks and want to leave happy and content.
For the most part, on this Friday evening, we were content but not extremely happy after the mistakes.
The drinks are our fault for not thinking it through, but the food issue was on the restaurant and the chef.
Will we go back? Of course, we will, and we recommend you to try Tahoe Joe's if you haven't already. It is worth a night out with a loved one or the entire family. Plus, it's a little less expensive than a night out at Flemmings, and the steaks at Tahoe Joe's are just as good if you ask me.
Buon Apetito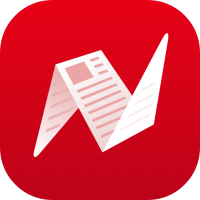 This is original content from NewsBreak's Creator Program. Join today to publish and share your own content.