I wrote the other day about searching for a good BLT. I didn't even talk about a great BLT, just a good one and how hard it was to find a good one that day.
As the story went, I had a craving for a BLT after the doctors, and we went to the restaurant we know has one on their menu. Our experience wasn't good or what we expected. You can read about that in the post highlighted above.
So today, I felt the need to write about what makes a great BLT. After watching years of chefs working in my uncle's restaurants and other restaurants, I dined at I compiled a list based on multiple tastings on great ingredients for a BLT.
Each time I had a BLT, I would always ask the chef or a server for the recipe they used to put it together only if it was good or almost great.
I think all restaurants should make a great BLT or, in some cases, a BLTA. It doesn't take a rocket scientist to make a great BLT. It just takes great ingredients and a love for making a great basic American sandwich.
The Bread
A great BLT starts with the bread of your choice. Many say you have to have it on traditional white bread, but I've found that isn't the case.
I've had a BLT on white, rye (seeded and unseeded), wheat, Italian, Sicilian bread. I've also had it on a croissant and a bagel. All of these have toasted.
Most restaurants that I've dined in give you a choice of the bread you want toasted or not. However, I have been to some diners where they only have two options, white or wheat. Not much to choose from if you ask me.
You haven't lived a full life unless you've tried a BLT on some of the other options listed above. Seriously!
Whether you choose to toast or not is up to you, but in my eyes, toasting is the key to a great crunchy, chewy, and tasteful BLT.
You could say the bread used is the foundation of a great BLT.
The Lettuce
When it comes to lettuce in a BLT, we don't get many choices in most places. They either use Romain or iceberg.
Both of these choices are great. They give the needed crunch and juiciness required to enhance the taste of the BLT. Don't even think lettuce doesn't add flavor. It does in a small way that adds a big taste enhancement when you bite in.
The crunchiness of the lettuce is what's vital in making a BLT go from poor to great.
If the lettuce placed on the toasted bread is done too soon it can wilt between the heat of the toast and the bacon. The lettuce must be placed precisely when everything is ready to go, not a minute sooner.
I know this seems extreme, but have you ever had a BLT with wilted lettuce? I did the other day and numerous times before, and it changed the BLT to something I wouldn't serve to anyone.
Lettuce is meant to compliment everything else going on in a sandwich, whether a BLT or another kind of sandwich. Why should we settle for wilted lettuce?
Wilted lettuce ruins a sandwich, but especially a BLT that is full of crunch, crispiness, and flavor. Wilted lettuce has no taste.
Depending on the restaurant, you may not get to pick the type of lettuce for your BLT, but if you do, make sure you choose what you like. Iceberg, Romaine, butter, red leaf, it's all up to you. Remember, it's your BLT.
The Tomatoes
The type of tomato used is huge. It's almost as crucial as the bacon. I have found that the kind of tomatoes used directly relates to the greatness of the BLT.
Use a tomato that's been picked too early, and the sandwich will have a bitter or sour taste. Who wants a sour or bitter taste when biting into your BLT?
Heirloom tomatoes usually are the best choice, but restaurants go cheap most of the time. They don't want to use ingredients that cost them more than the sandwich is worth. Most restaurants don't consider the customer's taste buds, only the money made on the sandwich.
Remember their in the business to make money. If they charge too high of a price for a basic BLT, no one will order it.
But there are others out there like me that want a great BLT all the time. We want superior ingredients that make our dining experience fun and tasty.
It isn't always about the money, but when it is, most customers, I feel, will agree that they don't mind paying a little more for fresh, tasty ingredients in their BLT.
The Mayo
If the bread is the foundation of a great BLT, then the mayo used is the cornerstone that keeps it all together.
There is nothing like great mayo. I'm not talking that fake stuff like Miracle Whip. I'm talking about real mayo. Whether it's vegan or regular, real mayo is unbeatable.
There's mayo now with olive and avocado oil. Mayo with ketchup or horseradish in it, but nothing beats plain old mayo.
The brand of mayo is just as important as the type. There are hundreds of brands out there on the market, and each restaurant uses its favorite. Most times, as with all the other ingredients, it comes down to price. It pains me to say this, but all restaurants do the same, but I know of a few that try to choose mayo, an important one as they know great taste matters to many.
I won't mind paying a little higher for a BLT if I know that the ingredients used are of superior quality and will enhance my dining experience. What the heck. I don't have a BLT daily.
If restauranteurs are reading this right now, use great mayo, please. It does make a difference in a BLT from going from poor to greatness.
The Bacon
The star of the show. However, the star can only do so much, and without all the supporting actors, it would be a semi-dud in my eyes.
I'm sure there are some out there who would love just a bacon sandwich. I've had one of those before, and it was grand. In the end, though, it was just too much bacon. I can hear some reader right now saying, "you can never have too much bacon."
I won't argue this point. I love bacon, and usually, when I order a BLT, I order extra bacon. Ordering extra bacon also depends on the type of bacon they are using.
I've been to some restaurants that pride themselves on using thick-cut apple smoked or another smoked-style bacon in their BLT. Now that's flavor.
Thick-cut bacon cooked just right changes the entire platform of a BLT. Not only is it a better flavor because it is thickly cut, but it also adds more crunch (if cooked right) and flavor to your BLT.
Since bacon is the star of the show, how it's cooked is a significant factor in taking a poor BLT to greatness.
It isn't always about the style of bacon, thick, thin, or medium cut. It's about how it's cooked and served.
Even though good when just eating a piece or two, Cold bacon has no place on a BLT.
Do you want wilted lettuce or not fresh tomatoes on your BLT? Of course not, and you don't wish for cold bacon like I had the other day.
Cold bacon takes away from a great BLT. Cold bacon doesn't have the crunch needed to go along with everything else on your BLT.
Serving a BLT with fresh lettuce, great mayo, fresh tomatoes, crunchy toast, and then cold, limp bacon isn't American.
When your BLT is served, everything that should be hot should be hot, the toast and the bacon. The lettuce and tomatoes should be cold, fresh, and crunchy or crispy.
Nothing upsets me more than when bacon, the star of the show, fails at being a star. And it isn't the bacon's fault. It's the chef's fault or whoever made the sandwich. It's the owner's fault for allowing a sandwich of great significance in the restaurant industry to be served that way.
I often watched when my uncle would inspect a BLT going out to a customer only to criticize the chef for serving a "poor excuse," as he would call it of a classic BLT. He wouldn't allow a BLT to go out unless it was to his standards.
In the end, it's up to you to make sure you are served a great BLT. I know you can't change the ingredients used, but you can complain and recommend they use better ingredients if not already.
Don't be afraid to voice your opinions. Make it known you don't mind paying for something with better ingredients.
The other day when I complained about the BLT I had to another owner, he promised to make me the best BLT I've ever had. I'm going there soon to take him up on the offer, and I'll let you know. I've had some great BLTs over the years, so that won't be easy.
Buon Apetito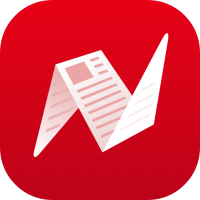 This is original content from NewsBreak's Creator Program. Join today to publish and share your own content.