Shopping for fruit in Fresno and surrounding areas is either a no-brainer or something to think about all the time.
You can buy fruit from Farmer's markets that are almost always fresh or from the corner fruit stand where again, most of the time, the selection is fresh and delicious.
But, what about the retail markets we shop at most of the time? Granted, some people only buy their fruit from the Farmer's markets when they're open, or they stop at the corner fruit stands in hopes of getting freshly picked fruits of their choice.
We tend to get our fruit most of the time via the retail markets we frequent, like Vons, Save Mart, Costco, or Walmart. There are others in Fresno, Clovis, and around the area, but these are the ones we frequent and have had some great experiences as well as some not-so-great experiences. 
As I'm sure you also have, we've found that many times the fruits we purchase at retail outlets are frozen for transport. This, of course, takes the freshness out, no matter what the retailers state, and leaves the tasting experience something less than desired. Mushy, dry, smelly are just a few of the adjectives I can think of at this minute, but there are surprises every so often, and I'm here to tell you a few of them and where to look for those surprises.
Walmart Neighborhood Stores
90% of the time, the fruit selection at the local Walmart Neighborhood on Shaw Avenue in Clovis has been good. Not great, but good and acceptable.
We have purchased peaches in a bag that have gone from great to poor within a week or two. It seems they get in batches that have either been previously frozen or fresh. The problem is knowing which ones you are buying. We've been stumped a few times now.
For a few weeks, Patti was buying these peaches in a bag, and they were juicy, fresh, flavorful, and lasted all of 3 hours with the family. They were that good!
Then for the past two weeks, we're hitting a batch of lousy tasting, dry textures, and sometimes already rotten peaches. So we moved on to other fruits just to see if it was only the peaches.
I enjoy watermelon, but most times, I just want to eat it as a snack at night. I don't want to cut one open and go from there. I'm a little lazy when it comes to that.
So I've been buying the watermelon at Walmart already cut up into cubes, and on only two occasions, I got either overripe or not ripe enough.
Each time it's been ripe, the watermelon is tasty, juicy, and busting with a fresh watermelon flavor. The label says it was cut and packaged that day in that store, and I can believe it from the taste.
I haven't tried the melon or other fresh cut-up fruits, but I can tell you the watermelon is great. Although make sure when looking at the package you look for the red watermelon without some light redness. Those are the ones that are not ripe yet.
I've tried cut-up watermelon at other stores, which I'll mention later on in this review, and they don't compare to the choices at Walmart, at least at the one near us on Shaw avenue.
The rest of the fruits you can choose from is a hit-or-miss decision. If you know what to look for in fruits, then you should be okay. We've found that most of the selection at the neighborhood Walmart is better than the picks at the main Walmarts in Fresno and Clovis. 
Costco
We shop a great deal at Costco as many other do, and I would like to say their fruit is the best, but I can't do that. At least not for all of their fruit.
You would expect Costco would carry fresh fruit or as fresh as they can get it, but as with all stores, not just them frozen is sometimes the choice.
The thing about frozen fruit is I have had some frozen fruit that has been fantastic, juicy, tasty, flavorful, and actually seems fresh, But there are times when that same frozen fruit this week is rotten the following week and doesn't last a day in your home. 
It's a waste of money when you buy fruit that you hope will last a week and ends up going bad in a few days. I don't know about you, but that just ticks me off. It also makes me not want to shop at Costco.
We still go, but I tend to be highly picky towards the end of summer when choosing fruits. 
For example, Costco has had white peaches for the past month, and I love them, especially when they are soft, juicy, and full of flavor. I don't mind them if they are a little hard, that's when they are perfect for grilling, but soft is what I like when I just want to bite into a peach.
The thing is, after about two weeks, the next batch of white peaches were overripe, almost on the verge of going bad. We bought a box, or I should say I picked out a box that I thought had some life in them, only to be disappointed within two days. 
So I learned a new lesson in choosing peaches. Don't go by just one squeeze. You need to check them all if you're looking for the best results. Something I'm not keen on, actually. Who wants someone touching every peach in a box?
Their other fruits, as with other retailers, are a mix of frozen and fresh. You have to know your fruits. 
Vons
Here's another store we frequent a great deal, and with their pricing, we expect a better quality of fresh fruits and veggies (which we'll review in another post).
Then again, why would we expect anything different from a retailer? The fruits are a mix of fresh and frozen, and again you have to know your fruits to some extent. 
I wish you could just go in and have a taste test. Or wouldn't it be great if they just ade a blanket statement that e fruits are mostly previously frozen or all previously frozen. Maybe even place a sign on the previously frozen fruits, so we know ahead of time.
Conclusion
From Vons to Save Mart to other retailers, it's always the same thing. They want to sell the fruit as fast as they can so they can stock up on more. The thing is, we, the shoppers get the s*** end of the stick in many cases.
We live in the vegetable and fruit capital of the world in many respects. We may not have the best of all fruits, but I bet we make have a good majority of local fruits that are the best. I know this because I've tried many fruits at the corner stands that come directly from the farms. Why can't the stores get that fruit? The corner guys do.
Next time you're out, stop at a corner stand and check out what they have to offer. I know we stopped at a strawberry stand, and the strawberries were so large they looked like they came from some lab or something. These were fresh as fresh can be, and when we bit into them, you could not only taste the freshness, but our mouths were bursting with flavor and juices.
We've had great luck at corner stands with grapes, peaches, apples, and other fruits as well as veggies. So I ask again why can't the retails markets get this fresh fruit?
Buon Apetito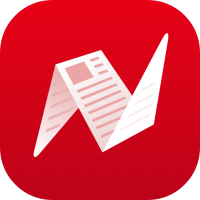 This is original content from NewsBreak's Creator Program. Join today to publish and share your own content.