How many of you love ribs? Come on, raise your hands so I can see them.
There we go. That's a lot of rib lovers out there, and rightly so. In my opinion, Fresno, Clovis, and surrounding cities have some of the best rib joints around.
Not that I'm an expert. I enjoy great ribs. I like them plain or with a sauce for dipping. I know many of you love them smoked, but I've never been a huge fan of smoked meats, but when it comes to ribs, I'll make an exception.
When we go out, it's usually a toss-up for me whether to go with the ribs, steak, or pork chops if they have them. I tend to stay away from chicken since we have a lot at home, so going out, I go with beef at the other end of the spectrum.
Patti will go with chicken if she knows the restaurant fixes it the way she likes. She likes a great steak every so often and loves to try my ribs and pork chops when I order them, but in general, it's chicken, salad, or maybe something with a bit of pasta in it.
But let's get back to our review today. Ribs!
Recently we went to Dog House Grill for dinner. We hadn't been there since the pandemic, and we were due to go back for some tri-tip for Patti and whatever I decided to eat.
In the end, after thinking about the monster burger, ribs or tri-tip, I went with the full rack of ribs. 
I had them put the BBQ sauce on the side, and the rack came with coleslaw.
Coleslaw
Let's talk about coleslaw. I enjoy having a good cole slaw, and for some reason, there aren't many excellent cole slaw places around.
So far, Tahoe Joe, Fridays, Dog House Grill has the best. That's not saying there aren't some other great places around. If you know of any, let me know in the comments so I can try them and write a review on just coleslaw.
The coleslaw at Dog House is excellent. It's always fresh and has just the right amount of dressing, not too sweet or salty, with a bit of zing in it to add a flavor punch. I think they had a little hot pepper, but I'm not sure. I need to ask one day. All in all, the coleslaw at Dog House is number one, in my opinion.
I'm sure there is someone who will differ from me, and I would like to hear from you. Coleslaw, for me, makes a meal. It's like having a salad either while you're eating or at the end of a meal. Living in Siciliy, my grandmother would serve a salad to enjoy with the meal or after the dinner to help digest your food. In the US, a salad is usually served before a meal. I always make the salad last throughout my meal when dining.
Anyway, the coleslaw at Dog House is a treat, and along with the ribs I had the other night was the perfect match to a great dining experience.
Let's Talk Ribs
I've had the ribs before at Dog House, but I bet it's been over two years since I had them. Back then, I remember that the rib meat fell off the bone even though I had the BBQ sauce poured over them. This time I decided to go with the sauce on the side—a great decision.
Having the ribs with the sauce on the side made the meal. The rib meat, as I hoped, was falling off the bone. They were hot, tender, and full of flavor that I know I couldn't match at home.
They had the right amount of seasoning, and nothing was taken away by the sauce. That was the key to these ribs being the best of the best by far.
I find that when the sauce is poured over the ribs, it takes the underlying flavor away. Granted, you can ask for the sauce on the side at most restaurants, but I think it should just be the way it is, No sauce on the ribs at any time. 
I'm sure, as always, some will argue that BBQ sauce over the ribs needs to be a regular thing, but trust me on this, the ribs' flavor needs to be tasted without enhancements of a sauce, no matter what kind of sauce.
Ribs, if cooked correctly, like Dog House, don't need anything else. 
I ate half the rack with no dipping, and the other dipped a little, and the taste of the ribs with no dipping were so much better than the dipped ones, and I didn't even add that much when I dipped. 
The BBQ sauce is good at Dog House, but to be honest, the little I did taste took away from the tremendous natural flavor of the ribs they served. I'll remember next time not to ask for sauce at all. They don't need it.
I have found over the year that ribs are not an easy meal to master. Many restaurants brag about the ribs and sauces they offer, but few can produce a great rib that tastes even better without a sauce. At most restaurants I've been to, a sauce is needed because the ribs are overcooked and dry. There have even been times when chewing on a rib is tougher than chewing on a piece of the oldest jerky you could find.
I'm sure you've run across some of those places here and other places you 've dined.
Dog House sets a high standard for others to follow in the area for the perfect rib dining experience. At least for now.
I wrote a while ago about a night out with Patti at Tahoe Joe where she had chicken, and I had the ribs there. 
Here's a little of what I said about the ribs at Taho Joe.
"The ribs were excellent and tender, falling off the bone. They had the right amount of sauce over them. Some places like Fridays tend to smother their ribs in sauce, covering up the underlying flavor of the ribs. I don't know if that's on purpose or not, but I remember at my uncle's restaurant that he would tell the chefs never to smother the ribs with sauce." 
I will admit the ribs at Tahoe Joe were great. The meat was tender and fell off the bone, but there didn't come close to Dog House the other night.
In The End
Let's not forget Patti's tri-tip. It was al always perfect, full of flavor and tender. She loves Dog House's tri-tip, and I know why. It's always the same. It's consistently excellent. It's probably the most uncomplicated food to review for them since I have never seen or heard anyone complain about their sandwich, salad, or steak taco. Perfect, juicy, tender, and delicious is what I hear all the time.
Now that things are somewhat opening up and restaurants are getting back to regular hours and dining in, make sure you take a trip to Dog Hosue or for the first time. You'll be happy you did.
Buon Apetito!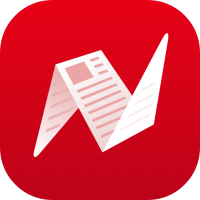 This is original content from NewsBreak's Creator Program. Join today to publish and share your own content.