I love chicken. I love it fried, baked, broiled, on the grill, in the oven, or any other way you can think of cooking it. I enjoy it even more if I don't have to be the one cooking, but that doesn't always happen.
When it does, though, and no one else wants to cook, we go out for chicken at the usual suspects. 
KFC and Popeye's are the two we mostly visit. I've had El Pollo Chicken, and it's excellent compared to the two usual suspects, but for this review, we're reviewing KFC and Popeyes and not their chicken sandwiches. I already reviewed them.
I could go on and on about my history with chicken, either cooking it or going to restaurants to find it; suffice it to say, I consider myself an almost expert on what chicken should taste like or be cooked like to enjoy. Of course, this is according to my taste buds and expectations.
Chicken should be juicy. Chicken breasts tend to be overcooked and come out dry. There are ways to cook breast, so they always come out juicy and flavorful. In a future article coming soon with some recipe tips, I'll mention a sure-fire way to get plump juicy chicken breasts every time.
I prefer crispy chicken skin. I'm not a fan of soft or rubbery skin on breasts or thighs. By the way, I am also a fan of chicken breasts rather than thighs. I always have been and always will be. Many people like the thighs because they are usually juicier, but breasts can be just as juicy if cooked correctly.
In the end, it's up to everyone's taste buds on how they like their chicken cooked and served.
But here's where we have no say.
Fast-food chicken is done their way. No matter what you ask for, it's done to the fast-food chains' liking and requirements.
I've asked them to cook the chicken well done since I often get semi-raw chicken pieces in the mix. Hence my asking for chicken well done.
On average, I would say only 10% of the time do they follow my wishes. The rest of the time, we get what we get.
So let's talk about the culprits.
KFC
Before Popeyes, Pioneer (long ago), and other fast-food chicken houses, I dine at KFC. I can say I was a massive fan of their chicken with 11 herbs and spices. There wasn't a week in my life that I didn't stop at the Colonel's for some original chicken buckets to bring home for dinner.
All that grease and herbs and spices would run down my chin and over my fingers, but who cared? It was the best-tasting chicken in the fast-food realm of restaurants.
I remember the first time my Sicilian grandmother, who had just moved to Boston to live with us, tried KFC. The look on her face was priceless. The words that came out of her mouth after her first bite was even more priceless. It went something like this. In an Italian accent, 'MarkaJohn, this chicken, it tastes is disgrazia (disgrace)!" After which, she spit out the pice she had in her mouth. Each time I brought home a bucket after that, she would give me dirty looks and go back to her upstairs room until I was done eating. This went on all through high school.
Did that stop me from getting KFC? No! Did it make me feel guilty that I wanted KFC over her baked chicken? No. I liked both and enjoyed both, but I knew she didn't bake chicken all the time, and the Colonel was always ready to serve me when I needed it.
However, what comes to mind is all the grease, herbs, and spices I gobbled up over the years. I think I can still feel my arteries tighten whenever I go by a KFC.
Now I drive past KFC as possible. I have found that in Fresno, no KFC restaurant is the same. Each has its way of ruining its chicken. Each one, for some insane reason, alters the way the restaurant chain wants the chicken prepared. It's like that for all chains, so it isn't just KFC, but in Fresno compared to other locations I've been too Fresno KFC's are on their path to cooking chicken not the way the Colonel wanted.
So far in Fresno, the one location that I have found to be consistent at least 70% of the time is the location on Ashlan near Folwer avenues. For that reason, it's the only location where I will order chicken piece buckets. Their chicken fingers aren't always cooked to perfection, as I have been served a few semi-raw ones in the past, but their chicken pieces are cooked pretty darn close to the Colonel's wishes each time we've been. 
All in all, while I am not a massive fan of KFC any longer, the location on Ashlan and Fowler avenues is one that I would recommend highly as of now.
Popeyes
Popeyes is our new fast-food chicken choice of late. Again it doesn't compete or even comes close to El Pollo Loco, but I don't consider El Pollo Local a fast-food restaurant. I'll review them in a future review about chicken at local Fresno restaurants coming soon.
Popeyes has the distinction of not serving greasy chicken. However, we've had issues with the chicken being semi-raw. They have always helped remedy that issue, usually by replacing the chicken completely that night or adding our name to the computer to be rectified when we come back.
I like Popeyes, and so does Patti. She prefers it over KFC mainly because of the grease factor. Popeyes is less greasy and still has a great taste and crunch when you bite into it. 
I know you can get crunchy style at KFC, but there again, we get back to the pieces not being cooked thoroughly, and still, there is more grease on the then on Popeyes.
I know Popeyes doesn't have 11 herbs and spices in their mix, but I still like the flavor of their chicken skin, whether regular or spicy. However, I have found that different locations of Popeyes have different standards for their chicken's spiciness. Again each restaurant in the chain alters their menus to their liking, which I guess is their prerogative.
In Fresno, the most consistent location is the one on Cedar off of Shaw avenue. They've made some mistakes with our orders, but overall they rate the highest with us. 
The Cedar and Kings Canyon locations do their best to satisfy their customers 100%. I'm sorry to say the Blackstone location doesn't cut it with us. It isn't just about the chicken either; it also has to do with customer satisfaction. They don't compete with the others.
I would recommend the Cedar location first and then the Kings Canyon. If none of those work for you, then I guess it's the Blackstone location.
To this day, I still don't get the differences in cooking methods from all chain restaurants. I remember when all fast-food restaurants were the same when it came to preparing their foods. I mean, these managers go to universities provided by the fast-food companies to learn how they want their food served. What happened?
There's more to come in future posts, and I hope you'll continue to follow our reviews.
Buon Apetito
P.S. If you haven't already downloaded this app, here's a link to do that and share with others. https://newsbreakapp.onelink.me/2115408369?pid=mp_561641&msource=mp_561641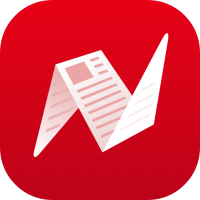 This is original content from NewsBreak's Creator Program. Join today to publish and share your own content.