I wanted to complete my review of our trip to Capitola, but I needed time to think about what I would write.
In the end, after some serious contemplation, I came up with a few things that I wanted to express about our trip that I felt were significant and should be known.
I'll start with the negative. As far as the issue with Best Western, I would love to tell you it all worked out with us being satisfied, but that would be a colossal lie.
The Final Word on Best Western
It all started when I received a credit for our stay after complaining, which I was excited about and felt was justified. I even wrote a letter to the corporate website about what the manager had done. 
I told Patti the excellent news that the one-night stay didn't cost us a thing, and like me, she was happy that the manager understood our concerns.
All of that excitement was short-lived when the next day, after writing to corporate, the money was then taken out of my account after complaining about the Assitant manager and her way of answering my letter. 
She had been sarcastic with a response to my thanking them for crediting us with our stay. Being me, I wrote to the manager expressing my dissatisfaction with her assistant's reply. The manager's answer was pretty much standard. "We've never had an issue with our assistant, and she always gets high marks from customers."
In the end, I wrote again to corporate and haven't heard a thing. I guess they don't care about negative reviews, so I figured I would finish my review in this post and recommend you never stay at Best Western in Capitola or, for that matter, any Best Western. I can't see any of their locations being considerate when there is an issue. 
The People of Capitola
Years ago, someone, I don't remember who it was, told me that the people in Capitola were arrogant, self-centered, and just snobbish.
After two trips to Capitola and Santa Cruz, let me tell you something that is the furthest thing from the truth. 
Both Patti and I found everyone, except the people at Best Western, to be gracious, friendly, and extremely helpful with directions or information when asked. 
It reminded me of my first time visiting Vancouver, Canada, where I was shocked by the people and their hospitality to an American. They were always friendly, even when I was asking dumb questions or too many questions. They tolerated my stupidity at being in a foreign country or somewhat unfamiliar.
The people we encountered on our last trip to Capitola and this one were all helpful. 
It wasn't that they were just helpful. They d and said hello when walking by on the street. Even kids seemed to be friendly and helpful when asked where a specific place was. 
On the last trip, we asked about the O'Neil home, and a young surfer was nice enough to bring us right to his house on the ocean and then described the man, myth, and legend while also talking about his time meeting Jack O'Neil. It made for an excellent visit for Pattie and me. One we won't forget for a long time.
These little things are what make a trip either excellent or not. The people of a location can either make or break a vacation or business trip. You could have the best food, the most incredible drinks, and the most luxurious shopping experience, but if the people fail you, then all is lost. That's in my humble opinion. I could be wrong, and if you differ, feel free to leave a comment.
I just want the people of Capitola to know we enjoyed our stay in your city no matter what happened at Best Western. You made out trip fantastic, enjoyable and wanting to get back there soon.
Santa Cruz Boardwalk
I did a quick review of the boardwalk since what can you say. The boardwalk speaks for itself, but I do want to write about the people we encountered there.
Again I can't say a bad thing about the people we interacted with. Retail salespeople were friendly and helpful at all of the shops we visited. Food service workers served with a smile, answered all of our stupid food questions, and never gave us a hard time about special orders.
Again, people from the area on the boardwalk, you can tell who the regulars are, were helpful, always smiling, and having a great time. They made our visit fun and enjoyable.
My hats off to the kids and adults of Santa Cruz and Capitola. You made our short visit an excellent one, and as I said above, we are looking forward to coming back and spending more time.
Thanks for helping to make our stay great.
Mark & Patti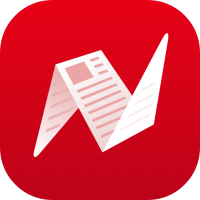 This is original content from NewsBreak's Creator Program. Join today to publish and share your own content.