I love a good meatball. I genuinely love a great meatball, but I have to tell the truth that an exceptional meatball will always win me over on any given day. Even if it's the worst day of my life, an exceptional meatball will lift my spirits to a new high.
I sound like a meatball fanatic, right? Well, I am, and it's my right to be that way.
Since I was a kid growing up in Catania, Sicily, I was taught how to make what I consider to be the best meatball ever by my grandmother and grandfather. They took absolute pride in making their meatballs, and people from around the village came to partake in Sunday dinners for the meatballs.
Some Background
On Sundays, my grandmother would make anywhere between five to six dozen meatballs in anticipation of the other villagers stopping by to enjoy them.
She never veered off from her recipe, and times when my grandfather would slip into the kitchen to attempt to add his secret ingredient to her already delicious meatballs, you could hear the yelling for miles and miles.
Over the years, I've made my share of meatballs based on my grandmother's recipe. I haven't changed it, nor would I ever. Everyone that has tried my meatballs loves them, not only for the flavor but the size.
See, my meatballs, like my grandmothers, were not the average size meatball. Our meatballs were oversized. For example, a single meatball sliced up could fill a torpedo roll, and you would be more than satisfied with the amount of meat.
The first time I made my meatballs for Patti and the kids, they were in awe of their sheer size. Then when they bit into them, they were hooked like so many others have been over the years.
But I'm not here to brag about my meatballs. My reason for continuing about them is to give you an idea of what I expect in a meatball. Not that I'm going to get that perfect meatball like my grandmother's or any homemade meatball, but it's a starting point for me.
Levels of meatballs
There are six levels of quality in meatballs as I see it.
Unedible
Poor/gross
Edible
Good
Great
Exceptional
Before I get into the reviews, I will tell you right now I haven't had an exceptional meatball in Fresno yet. I came close once, and that was one from Sam's Deli when Sam was alive. He made a special meatball for me after heart surgery. It was the closest I had had to my grandmothers since I made them just before surgery. He felt terrible that I couldn't cook for a little while, so he sent me a few meatballs made just for me.
Since Sam passed away, I have seen the prices at Sam's Deli climb, and as much as most of the food is excellent, there are a few things that I find not as good as when Sam was there. The meatballs, for one.
BJ's Restaurant and Brewhouse
Why would I think that BJ's would have great or even good meatballs? My mind must have been off the day we went, and I tried their meatballs and spaghetti.
Patti was shocked that I even ordered the spaghetti and meatballs, but I told her I was in the mood for that, and here we were in BJ's, so I hope I get something at least good. I wasn't expecting great, and I didn't get that, so my expectations were still what I expected: a good meatball.
I didn't get good or edible. The meatball I had was poor for many reasons. 
Let's start with texture. The meatball was so condensed. You know, packed too tight. The meat didn't have room to breathe and acquire the flavors they used in their mix.
Meat needs to be handled with care when you're making meatballs or hamburgers. The meat doesn't need to be packed tightly, as many think. It needs to be tossed a little and rolled into a meatball without a lot of pressing and mixing.
When you make a meatball, you should roll it gently and let the meat absorb the flavors of the ingredients within. BJ's chefs hadn't heard of that technique, I guess.
Next came the flavor of the meatball. I can't put my finger on the spices they used in their mix, but I can tell you they weren't the spices I used. I know spices, and I know my meatball spices, and there may have been a few in their meatballs, but something stuck out, and I can't decide what it is. To this day, I would rather not know. Just know I never had a meatball at BJ's again, and neither should you.
I will admit that in most of these restaurants, especially the typical non-Italian ones, the meatballs they serve are already made and frozen. So remember that when you dine at BJ's.
DiCicco's
I want to say that I enjoyed my spaghetti and meatball dinner at DiCicco's. I really do, but I'd be lying to you.
I love their pizza. To me, it's the best pizza I've had since I left New York. The only other pizza place with good pizza most of the time is BC's Pizza in Clovis. Although there are times when the dough is tough, which usually means it's been over-proofed or needed. It happens to any baker, but it happens a lot at BC's, but that's for another day and another review.
Back to DiCicco's
Going to this Italian restaurant for the first time, I expected a great meatball because this was an Italian restaurant and not some make-believe type of Italian like Olive Garden. Sorry Olive Garden, but you are make-believe Italian.
Patti bragged about DiCicco's in Fresno and told me how great it was and how she had enjoyed eating there for years living in Fresno. I was excited as I could be.
I was finally going to have some great Italian food. Well, that fell flat on its face. 
This is when Patti and I first met, and I was dying to go out and eat. She asked what I wanted, and I told her some homemade Italian food. DiCicco's was her response, and to some degree, I could understand her reasoning. 
Their sauce for the spaghetti was good. Not incredible, but good and edible. That was a great start.
The pasta, spaghetti, is what I ordered was not overcooked like some other places I had been. It was served al dente, perfect. We were on the right track.
As I was saying, the sauce was good. It wasn't too acidy or sweet. It had a great texture to it, with lumps of tomato floating around. I like a chunky sauce. There is nothing better than getting tomatoes with every bite when you're eating pasta or spaghetti. 
Before I get into the meatballs, I wanted to explain the difference between pasta and spaghetti since I get asked a great deal.
It's pretty simple, though. Spaghetti is a form of pasta that is a long noodle. Pasta is a smaller noodle-like penne, rigatoni, or ravioli. 
To an Italian or Sicilian, like me, there is a difference in taste, texture, and how you cook it. 
Now it was time to try the meatballs. They served two meatballs with spaghetti. Thinking back on that evening now, they should not have served any.
Their meatballs were not homemade. They weren't even close to homemade. When I asked the server if they were homemade or frozen, he told me they were frozen like most of their meats and pasta.
The meatball had that frozen taste and texture. It's not easy to mask the frozen taste, but I have met some great chefs who can do that to perfection over the years. I just haven't met on here in Fresno yet.
The meatball was tightly rolled and very hard to bite. I happen to like a meatball that is soft when you bite into it, not something I'm worried about breaking my teeth.
As I said earlier, meatballs need to be rolled lightly in the chef's hands while mixing. Not rolled tightly, so the meat doesn't have a chance to absorb the flavors of the ingredients.
These meatballs were perfectly round. When I make meatballs, mine nor my grandmothers, as I remember, were ever perfectly round. That's how you knew when they were homemade, she would tell me.
I can remember when I was making meatballs on Sunday, and our middle daughter wanted to learn my recipe. So I had her watch, and then I asked if she wanted to roll a few? She said yes, and I showed her how I do it.
Our daughter is a perfectionist, and she rolled that meat into a golfball size meatball that was perfectly round. 
Needless to say, after laughing at what she accomplished, I showed her in greater detail what I expected of a meatball. This included size and non-conformity to a perfect round meatball.
DiCicco's has changed over the years, but their meatballs are not what they should be for an Italian restaurant from where I sit right now.
I know there are numerous locations, and I have only tried a couple of them. There's a new location opening near our home, so I'm waiting anxiously to see what they serve in the future. At least, I know the pizza is good. 
Meatballs are a dime a dozen, but why shouldn't you expect a great meatball when dining out, no matter where you eat. How hard is it to have round beef ready to go for the chef to prepare a great homemade meatball when your order goes into the kitchen?
Isn't that the least to be expected? I think so!
Buon Apetito!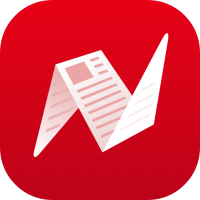 This is original content from NewsBreak's Creator Program. Join today to publish and share your own content.