Do you remember a little over a year ago when chicken breast sandwichs were the rave? It didn't start in California or Fresno, to be exact, but it certainly seemed like it did.
Each day I would drive to the closet Popeye's to try and get one, and each time they would be sold out for the day. Finally, they were sold out for a while.
When they first came out, Popeye's was the only fast food place to get a chicken sandwich. From all reports, since I couldn't score one, they were juicy, tender, and just downright fantastic, which is why they couldn't keep them in stock. People were buying them by busloads.
I would try two or three different locations around town, and they would all seem to sell out at the same time. Amazing.
Originally, Popeyes announced that this was a trial, and they decide after the trial period whether to keep the on the menu. 
The trial proved that they needed to make these chicken sandwiches a permanent fixture on their menu, and they did.
When I finally was able to get a chicken sandwich after months of trying, they were still great. Everything I read about them was true. They were juicy, full of flavor, and with each bite, your mouth and palate exploded with a burst of spices and crispiness not found in other chicken sandwiches around town.
This was it—the king of all chicken sandwiches from a fast food place. No one can compete with Popeyes now.
Of course, other fast food joints started to feel the need to follow Popeye's lead and introduce a chicken breast sandwich.
I believe KFC was the first to jump on the bandwagon. Who could resist the Colonel's chicken? Eleven spices were all brought together to give us an incredible dining experience that we've had for years. The Colonel knew his stuff.
The chicken sandwich from KFC didn't set out to disappoint, at least not at first. The same could be said for Popeye's sandwich also.
But wait! Next, inline to jump on the chicken sandwich bandwagon was Mc Donalds. Of course, you know they would have to come up with their version, and their version was good, at least at the start.
Now that the big three fast food joints offered a chicken sandwich, the heat was on for which one was best.
It seemed by this time, every fast food and even some mainstream restaurants were all looking to get in on the chicken sandwich craze developing in this country. Each place wanted a piece of the pie, and they all came up with different recipes and styles of chicken breast sandwiches to meet everyone's needs.
So we had our choice to pick where, when, how, and who we would get our chicken breast sandwich from, and the options were phenomenal.
Then what I would call armageddon set in with the fast food places. There need to be better than the competition was the downfall of their early recipe and greatness.
Sometimes when there is a need for a product, the original recipe or design of that product takes a backseat. Now it's about quantity rather than quality.  
I started to notice things happening at Popeye's, KFC, and Mc Donald's. So here's where we are at with that.
Popeye's
The two Popeye locations that we frequent are Kings Canyon and Cedar avenues in Fresno. We've been going to both places for a while now and usually get great food. I mean, every once in a while, they'll screw up an order, or something in the order won't be cooked well enough, like chicken tenders.
If there is one thing I can't stand is getting uncooked or a little undercooked chicken. Seeing that chicken meat inside the batter a little raw drives me insane. How can they good something like this up? The machinery they have to cook this stuff is automated. How does one goof that up?
It happens. But then it happened to the best chicken sandwich around at that time. 
Suddenly, I ordered a chicken sandwich on one visit, and as I bit into that excellent tasting sandwich that I love, I tasted raw chicken. You can always tell raw chicken, at least I can; it has that texture.
I couldn't believe it. They ruined my dining experience. Granted, we're talking a fast food place, but I still looked forward to that sandwich all day and then be let down. Not good.
After calling and complaining, they said they put my name on their computer to come back and get another. I wasn't ready to drive back and try again. I figured the same thing would happen, so I decided to go to a different location. 
Guess what? Different location, same outcome. A semi-raw chicken sandwich was delivered to my window at the drive-thru, but of course, I didn't realize it until I got home. I then called that location to report it and said I would bring the sandwich in the morning. 
They said they would enter my name in the computer to get another chicken sandwich when I came by. That was the furthest thing from my mind at that point.
I decided it was time to try the KFC chicken sandwich. I mean, how much could they goof up?
KFC
That was the dumbest question I could have asked myself. See, in the past, I have had issues with KFC cooking their chicken tenders all the way through. I can't count the number of times I have had chicken tender orders where most of them are undercooked or raw in some cases. 
I'm fussy about chicken. I like my chicken entirely cooked, as I'm sure most of you do. I don't want to see translucent meat in my chicken tender or sandwich. I don't want to taste the texture of raw chicken meat in a sandwich or tender.
The two locations I ten to order from are both in Fresno. One on Ashlan near Fowler and the other one on Shaw avenue.
That's what was happening at KFC. They got on the bandwagon, conned a slew of customers that their chicken sandwich was the best, and then poof, the quality dropped to zero. But they had all the chicken sandwiches you could ever want. They had them when Popeye's would sell out, so they became the king, but only for a little bit.
Mc Donald's
Not the big boys came into play and in a huge way. Mc Donalds was out to steal the competition's business, and they would succeed as they did in everything they do. But, quality and quantity got confused along the way.
I usually go to McDonald's on Clovis Ave and Shaw. My second choice is McDonald's on Ashlan and Clovis Ave. In the past, my burgers and chicken tenders have always were cooked correctly. That means done, not raw.
I like the tenders at McDonald's more so than the ones at KFC. To me, KFC's 11 spices get to be too salty on a small tender, whereas the buttermilk batter for the tenders at McDonald's has just the right amount of seasoning without killing it with salt. A winner for me.
I batted a thousand with tenders at McDonald's, and then I decided to try their new chicken breast sandwich. It's the big boys' version of a Popeye's or KFC sandwich. 
The first time I ordered the chicken from McDonald's, it was a grand slam. It was juicy like the others. It had less salt but great flavor, and most importantly, it was 100% cooked.
Yes! I finally found my home for chicken sandwiches. I wouldn't have to call back and complain, or so I thought.
I've had a few sandwiches since that first one, and each one, you guessed it, was undercooked each time. I would get to about halfway into the sandwich, and boom, that texture of raw chicken would tease my palate. 
I couldn't believe it. Here we go again, except when it was with the big boy of fast foods doing something that should be so easy to prepare a disservice. How could of all places Mc Donald's, the perfectionist of cooking via machinery, goof up a chicken sandwich?
I guess it was bound to happen. Quantity over quality wins every time, I think.
Conclusion
In the end, I'm not giving up on chicken sandwiches yet. I am giving up on them when it comes to fast food joints making them. I think I'll be sticking with mainstream restaurants in the future, which will give me some reviews to write about for you.
Buon Apetito!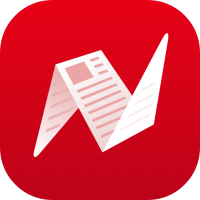 This is original content from NewsBreak's Creator Program. Join today to publish and share your own content.