I love soup. I especially love Italian chicken soup, pasta fazool, wedding soup, and most other Italian and Sicilian soups. Then comes Portuguese soup with chorizo or linguica, which can make my heart jump for joy.
As far as I am concerned, and what I can prove to you today, soup is the great equalizer to everything in life and business.
For years as an Investment Banker, I would use my homemade chicken soup to quell arguments in an investment deal. It would calm everyone down and get everyone to the table to converse amicably. An impressive feat when you're discussing million-dollar arrangements.
Soup, to me, is the best alternative to anything to help relieve tension, stress, and just anything that is bugging you at that very moment.
As a kid living in Catania, Sicily, I remember my grandfather, the Don of our village, using my grandmother's soup to negotiate peace between warring factions. It always brought the men to the table with them showing respect and accepting the outcomes provided.
Maybe we should be using soup in our lives more often then? I believe it has the healing powers we need to fend off everything. At least that's my thoughts.
In life, that isn't always the answer, and since I moved to Fresno, I have not found a good or even semi-good Italian chicken soup at the Italian restaurants where we've dined.
We've had some fantastic homemade veggie soup at a restaurant I'm going to be reviewing below, so please keep reading.
We have had some excellent minestrone soup which is Italian, but it isn't chicken soup. It was remarkable for a restaurant, and I'll be reviewing them again down below.
Soup, to me, is a staple in my diet. I depend on soup, and when I am on the hunt for soup when I don't want to make it, I expect an Italian restaurant to provide the best of the best in chicken soup. That hasn't happened yet.
I don't see it happening either. Tradition Italian/Sicilian chicken soup is one of those things that demand old-world recipes from family. My recipe was handed down from my grandmother, who got it from her grandmother, and she probably got it from her mother or grandmother.
In other words, it is old, trusted, and I can tell you full of flavor. Around my adopted family here, Patti s family, they love my Italian chicken soup and wait with anticipation for that and my homemade bread.
Making an excellent chicken soup or other soup takes time, love, and, as I said, an old-world recipe. 
So what makes the soups and the restaurants we're reviewing today so special? They are homemade from a recipe the chef has retained from their family—old-world recipes. 
Two Soups I Want to Find
There are one or two soups that I haven't found at places we dine at or places we have thought about trying so far in my search for soup. 
The first soup is Pasta Fazool. I haven't checked out all of the Italian restaurants around Fresno and surrounding areas, but I'm going to keep looking for one that makes a homemade version of it just to try.
The second soup I can't find is a homemade or even chef-inspired Portuguese soup. I love that soup and hope one of these restaurants will find a homemade recipe to try, no matter if it is Italian or not.
Seven-Clovis
This restaurant in Clovis is a hidden gem. Patti and I have dined here quite a few times. The service has been excellent each time, and the food is always a step above other places we've eaten. 
The servers take care to make sure you have a delightful meal by making sure your order is served to you quickly and hot.
One of the menu's outstanding appetizers or, if you want, as a complete meal is their homemade vegetable soup. 
It's a brothy veggie soup which is perfect. When I say brothy, I mean it's not too thick. It has the best consistency we have had locally from any other place.
We've been to some local places whose veggie soup is more of a stew rather than a soup. The soup should tend to be brothy. If you want it thicker than it's more of a stew, at least that's how I look at it.
Seven's veggie soup is perfect. The flavor is unbelievable. Patti has ordered it each time we've dined there, and not once has she complained about it tasting different than last time. That's something you don't always see in restaurants. 
A chef at any restaurant can alter the flavor of an old-world recipe with the touch of their fingers. And that is what can ruin a dining experience.
At Seven, that isn't the case. Each time we've been there, the soup is the same great-tasting veggie soup we expect.
Now I will admit here that I am not a huge fan of veggie soup when there is squash and other veggies I am not fond of in it, but I do love the broth and the other veggies, so I switch out the veggies I don't like for Patti's veggie I like. It works out as an excellent trade-off for us.
But what I will say is I love their soup. It just has a taste that reminds me of my grandmother's homemade veggie soup, and that's not an easy task.
So if you do go to Seven, make the veggie soup your first dish served. 
Bella Pasta
As I stated in a previous post in my search for authentic Italian foods, Bella Pasta is way up high on my list. The one thing that keeps it so high is their minestrone.
Bella Pasta has some fantastic dishes on their menu, and to be honest, if it were up to me, I would try them all. My advice is if you are going to try Bella Pasta or you are already a diner there, always choose what sounds the best for you. Don't give in to specials or recommendations. This is true for any restaurant. I have found over the years that once in a while, the special is to rid an establishment of an overabundance of leftovers.
The other thing about specials or recommended food is that it's based on the taste of the server and others. It isn't based on your preference or what you are looking for that day.
In either case, Bella Pasta's minestrone has been a hit with Patti and me since we began dining there.
It's always the same, and never has there been a change in their recipes which, according to Fabian, the owner has been handed down over the year from family. You can tell from your first mouthful full of flavor that this isn't a canned soup.
The minestrone is full of veggies that I believe should be in a homemade minestrone. Some of the places we've been to add meat like ground hamburger which is sometimes used in minestrone, but tradition is veggies and more veggies.
My grandmother was a stickler to sticking with the recipe she had for minestrone. My grandfather always tried to get in the kitchen to add his take on it, which was ground beef, but my grandmother would stop that if close. Minestrone was to be veggies only in her book, which is how it is at Bella Pasta. 
We haven't been to Bella Pasta in a while, but knowing Fabian, I'm hoping he has stayed with his family recipe.
Conclusion
I'm not going to say soup will always be the great equalizer in all things for others, but for me, it always brings family, friends, and enemies together to dine.
Maybe it's time you try some Italian chicken soup at home for those days when tensions are running high?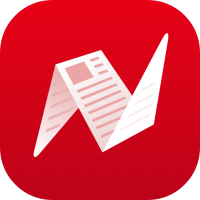 This is original content from NewsBreak's Creator Program. Join today to publish and share your own content.